Luke May Be The 'Bachelor' After 'Men Tell All'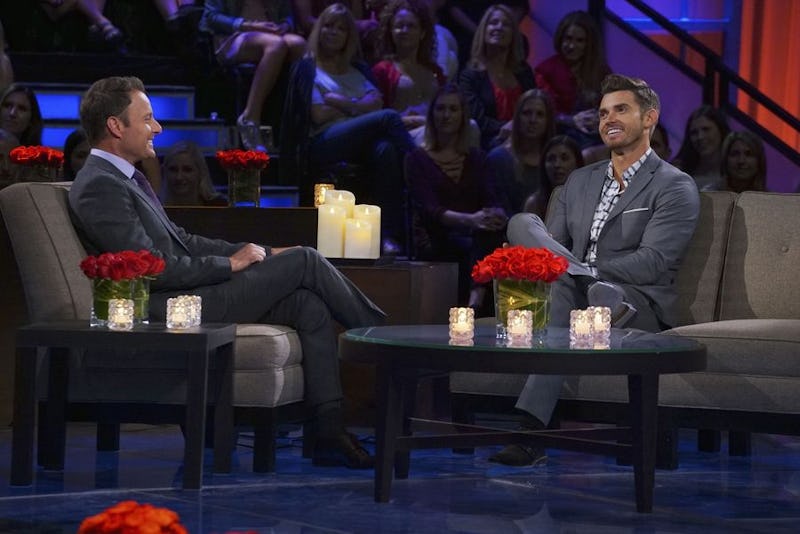 If you thought running into your ex was awkward, just imagine what it's like to come face-to-face with 18 guys you've recently kicked to the curb on national television. And that's a big part of what makes The Bachelorette's Men Tell All one of the best episodes of the season. Sure, we want to see JoJo find love, but watching all of the eliminated suitors get together for one last major pow-wow is just too good to pass up. It's also a good time to try and figure out who will be the 2017 Bachelor and I think we may have finally found our answer in the form of Luke Pell. During his sitdown interview with Chris Harrison, the host broached the question of Luke's future after the show and his response, to me, suggests that Luke could become the next Bachelor as we've all long suspected.
First of all, Harrison's questions mostly centered around whether or not Luke is still ready and willing to look for love despite the heartache he faced with JoJo and his answer was a resounding yes. He still believes in the possibility of finding his one true love and wants to open up his heart again. Kinda sounds like something a future Bachelor would say, wouldn't you think? But for me, the real proof came at the end of the interview during Luke's closing statement when he said, "I'm ready to love again." That may not have been a confirmation that he'll be the next rose distributor, but in my eyes, it was the next best thing.
It's also worth noting that Luke did not take part in any of the conversation about Chad when he came out on stage. Was it just because he really didn't have anything to say or was he trying not to associate himself with all of that drama in order to help keep his Bachelor persona as pure and likable as possible? It's impossible to say for sure, but given all these clues throughout Tuesday night's episode I won't be the least bit surprised if ABC crowns Luke as the the 2017 Bachelor. This guy deserves a happy ending and with any luck, he'll finally be able to find it.
Image: Byron Cohen/ABC