Get A First Look At Stila's Holiday '16 Collection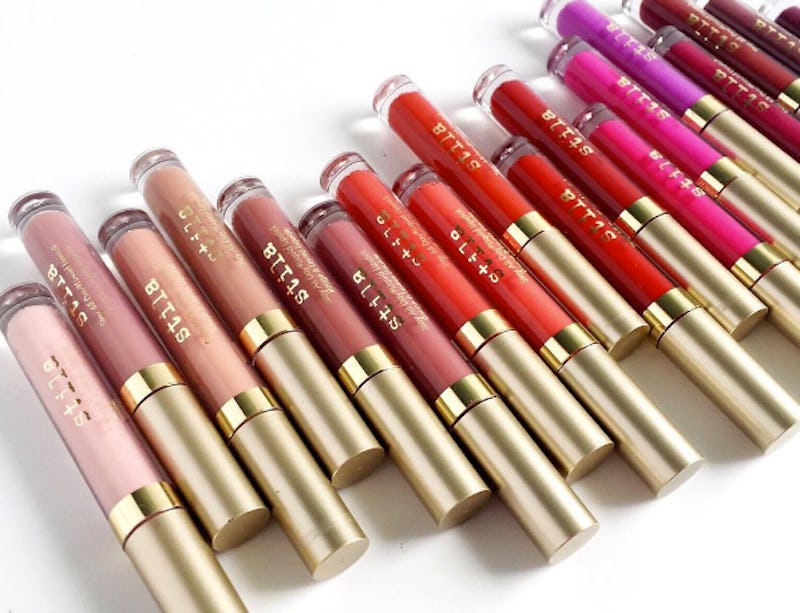 It might be the dog days of summer, but beauty companies are already getting makeup lovers ready for the colder months. Stila just gave a sneak peek of the Stila Strikes Gold Holiday collection, and it's off to a great start. Not only is there a set for each of your favorite beauty products, but there's more on the way too. Just one look at this gorgeous collection and you'll be wishing it was winter already.
Tons of makeup companies love to tease their fans with new products. Whether it's a soon-to-come product or just something really exciting, I think it's safe to say that people love to see what's coming up. Personally, my favorite sneak peeks are of holiday collections. With so many out there, it's great to be able to plan ahead and start making your holiday list a little early. That's exactly what you'll start doing after seeing what Stila has in store for the season.
The company posted a sneak peek of some of their holiday 2016 products, and it's clear to see that there's something for everyone. According to the Instagram post, the Stila Strikes Gold Holiday collection has everything from liquid lipstick and eyeliner to highlighters and brushes.
I absolutely love when companies set up their holiday products like this. Instead of getting a bunch of things you might not use because you had to buy a whole kit, you can select exactly what you want and just buy that item. The best part is that there's more on the way too!
Instantly my eye is drawn to the best-selling liquid lipsticks. You'll get three mini, bold colors in the set. The there's the highlighter palette. It's the year of the glow, so it only makes sense that they'd include a trio of cheek powders as well.
Finally comes the Stila Stay All Day Waterproof Liner set. Because who doesn't need a few great eyeliners in their life? Fingers crossed they include some of their new Matte-ificent lipsticks in there too.
I don't know about you, but I'm officially ready for the holidays now!
Images: StilaCosmetics/Instagram (1)