Products That Will Make Even The Driest Skin Glow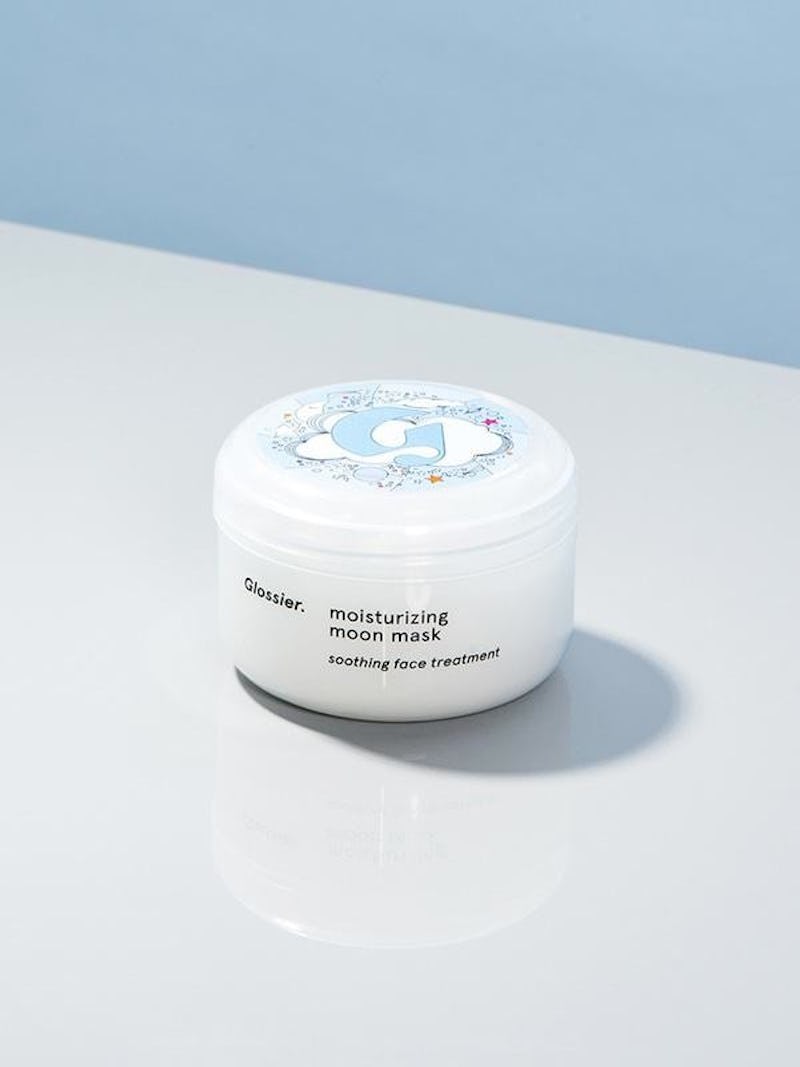 It's all about glow these days: Dewy complexions are in high demand, and sometimes it feels like they're everywhere you look, what with all the strobing going on lately. What if you tend to be dry, though? What are some products that will make even the driest skin glow? Is all hope lost for people born with dry and dull complexions?
Luckily, the answer there is a succinct no — in fact, there's actually a lot out there to keep your complexion all moisturized and dewy, no matter what skin type you happen to have, especially under the auspices of all the new products coming in from South Korea. Heck, if you follow the complex Korean 12-step skincare routines that's rapidly growing in popularity, you're practically guaranteed a lit-from-within glow — add some serums, ampoules, and sheet masks into the mix, and you've got yourself some major dewiness. And really, the more popular the dewy complexion gets, the better the technology for generating a glow gets — so every month there are more items to help you stay bright.
With all that in mind, here are 11 different products to help keep your dry complexion moisturized and glowing. There's a mix of Eastern and Western products,from all different areas of your skincare routine, so feel free to take a gander at whatever strikes your fancy.
1. An Exfoliator
First Aid Beauty Facial Radiance Pads, $30, Ulta
An exfoliant may seem like an odd addition to a list for people with dry skin, but it's key for any skin type. After all, you need to remove your dead skin cells to really help your moisturizers soak into your skin, and you're not going to truly get your glow on without it. These pads are gentle enough for sensitive skin, and they really do brighten as their name implies.
2. A Herculean Moisturizer
Belif The True Cream Moisturizing Bomb, $22, Sephora
If there's anything that'll help you get your dull dry skin a glowin', it's a good moisturizer. Belif's Moisturizing Bombs (which come in both cream and gel form) have built up a cult following for a reason, and you might just want to add one of them to your routine.
3. A Face Oil
Fresh Seaberry Moisturizing Face Oil, $52, Sephora
Fresh Seaberry Moisturizing Face Oil, $52, sephora.com
If you have dry skin, and you're desperately seeking a new glow, oils should become your new go-to. Fresh's Seaberry Oil in particular is insanely moisturizing, and it definitely boosts your dewiness factor.
4. An Ampoule
Shara Shara Honey Bomb All in One Ampoule, $40, Glow Recipe
Ampoules are something of a must-have product in South Korea. They have various uses, and promoting moisture and a glowy complexion is definitely one of them. This propolis-infused formula is especially good for adding a touch of radiance to any complexion, according to XOVain.
5. A Serum
Mizon Hyaluronic Acid 100, $42, Peach & Lily
Serums are another way to amp up your moisturizing game, and a formula packed with a humectant like hyaluronic acid is perfect for someone with dry skin.
6. A Moisturizing Mask
Glossier Moisturizing Moon Mask, $22, Glossier
I just bought my first Glossier products, and the hype is real. Their Moisturizing Moon Mask is as quirky and adorable as the rest of their products, and it gets the job done .
7. A Sheet Mask
Tony Moly Coconut Face Mask Sheet, $7.50, Sephora
Sheet masks are another must, if you're looking to boost your glow. Think of it like a mini at-home facial. They inject an insane amount of moisture into every mask, and they'll help you maintain a dewy complexion for days at a time.
8. A Sleeping Mask
Laneige Water Sleeping Mask, $24, Sephora
Night creams are all very well, but sometimes it's nice to mix things up with a good sleeping mask for an extra one-two punch of hydration. This one's especially nice — its gel texture is cool, soothing, and moisturizing, and it smells amazing.
9. A Facial Mist
Clinique Moisture Surge Face Spray, $24.50, Sephora
Face mists are a great way to make sure your skin stays hydrated — because whenever things start to feel dry, you can just add another spritz! Plus, they've got the added bonus of adding some coveted glow to your skin.
10. A BB Cream
Laneige BB Cushion, $34, Sephora
BB Creams are known for their multitasking properties — and any formula worth its salt will do double duty with regards to moisturizing and glow-ifying.
11. A Moisturizing Illuminator
Last but not least, a good illuminator is key to a glowy complexion — so why not get one that happens to be hydrating as well? Glossier's new Haloscope highlighter comes infused with a moisturizing core, packed with vitamin E-rich ingredients like coconut and castor oil, as well as a dollop of sweet almond oil.