Are ColourPop's Tie-Dye Shadows Limited Edition?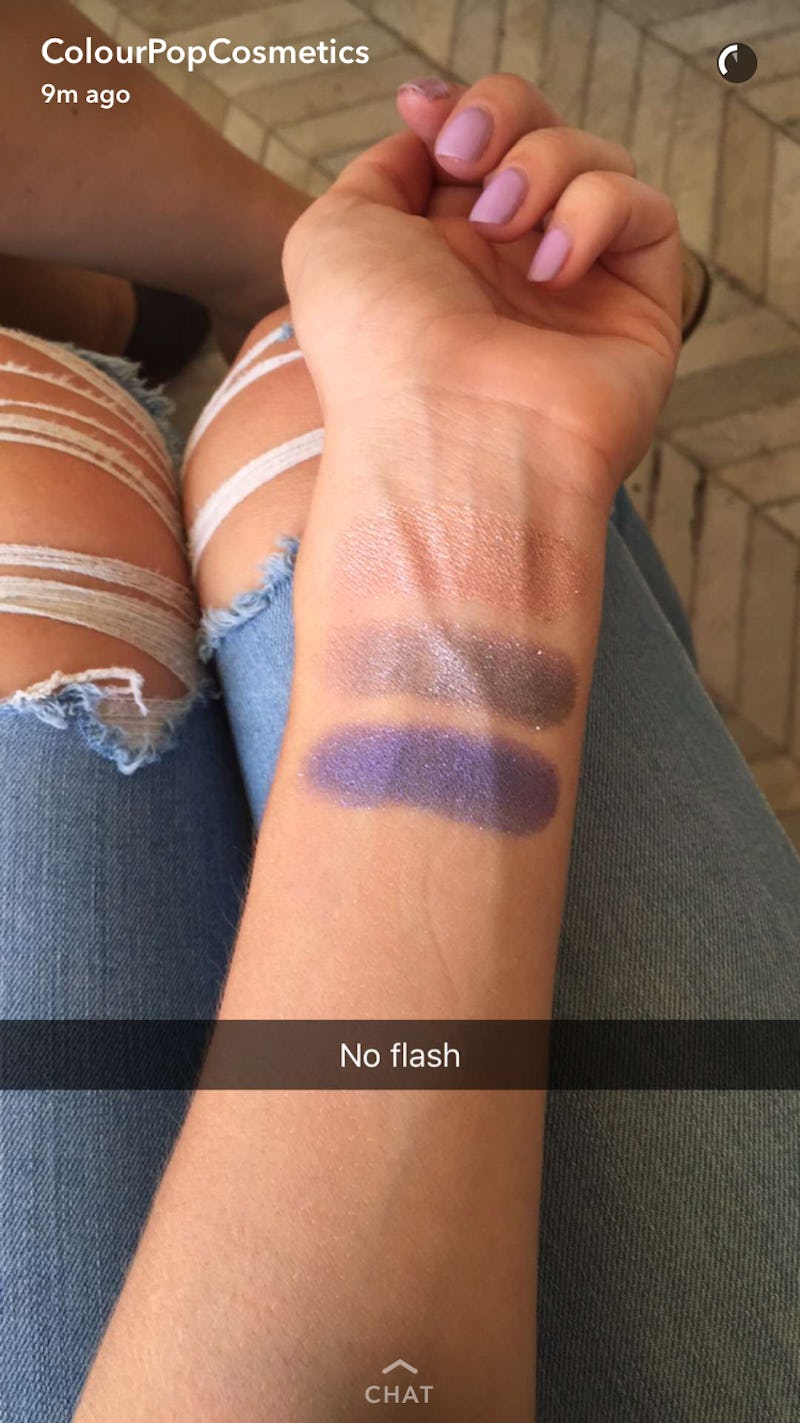 You know the saying "all good things must come to an end?" Well, unfortunately, that is sometimes true. Are ColourPop's Tie-Dye Eyeshadows limited edition? According to the brand's Snapchat, they are in fact limited edition, and not only that, they're also coming in super limited quantities.
So, when I say you need to act quickly to get your hands on these comeback shades, I really mean it. Although, ColourPop's always coming up with new and exciting ways to surprise its loyal supporters, so you don't have to be too sad about the fact that these shadows will only be around for a very short time. Especially if you're quick enough to snag them while they're available, you know?
These four shadows were launched within the first year ColourPop began and are back by popular demand. So, they may be limited edition, but that doesn't mean there's no potential for them to make another appearance in the future. They do hold a special place in all of our hearts, after all. Fingers crossed!
Each one of these incredibly shimmery shades will drop online at exactly 1 p.m. EST/10 a.m. PST on July 28, so take advantage of the opportunity to become the owner of Summer Lovin', Meow, Pop Rocks or Mermaid Kiss. Hey, if you're extra lucky you'll be able to purchase them all. The best of luck to you, my fellow bold eyeshadow lovers.
Let the shopping begin!
There are four very different, but equally stunning shades to choose from. Decisions, decisions.
Summer Lovin' will have you looking like a bronze goddess.
Meow will have you feeling sexy with its mixture of pink, black and silver.
It doesn't get any more bold and beautiful than the purple-y Pop Rocks shade, though.
The blue-green Mermaid Kiss will have you feeling and looking like a mermaid IRL.
That shimmer just won't quit.
Set an alarm and be prepared to log on as soon as these are online. Because I'd really hate for you to miss out on this shine!
Images: ColourPopCo/Snapchat (8)