Don't Miss The Latest 'Sharknado' Attack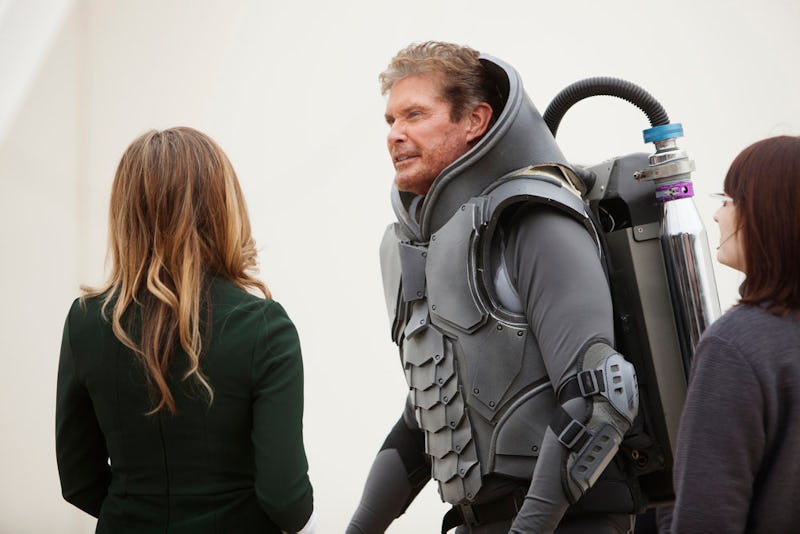 In the movie's universe, it's been five years since the last attack. In reality, it's only been a year since the last installment of the Sharknado series, Syfy's stylistically over-the-top runaway hit. Sharknado: The 4th Awakens premieres on July 31 at 8 p.m. ET; according to the trailer, it's "the sequel to the sequel of the sequel to the greatest movie about sharks and tornadoes that's ever existed." (Factchecked: all true.) And the July 31 airing won't be the last. Syfy already has the first few encore broadcasts listed. But the best part of watching a Sharknado movie is watching it communally. This franchise wouldn't have the fanbase and the pop culture significance that it does without the social media buzz generated by fans experiencing and responding together. If you want to get in on that conversation when it's happening, you've got to catch that premiere airing. So how can you stream Sharknado: The 4th Awakens ?
I'll get to some actual technical solutions soon, but first some advice. If you won't have cable TV access this Sunday, my first suggestion is to find someone who does. Any new Sharknado (or any other Syfy monster movie for that matter) is the ideal excuse to gather with booze, snacks, and friends to watch the whole thing go down. Look: Martha Stewart has anticipated your theme party and posted this recipe for some delectable shark cupcakes.
Watch party not an option? Here are a few other methods to try:
Syfy Live
Like many other major networks, Syfy has its own streaming portal. You will only be able to access the content, however, by signing in with your cable service provider information. (Or a friend's. I won't tell.) You'll be able to watch Sharknado and lots of other full Syfy episodes and movies on your computer or on your tablet or phone if you download the Syfy Now app. It's available in iOS and Android formats.
Cable App
If you already have an app for your cable service, you may not have to download Syfy's separately. Xfinity, Time Warner Cable, and other companies have their own live streaming apps. Check on your provider's website or search the app store to see if they've created one yet. Again, this solution only works for paying cable customers.
Hulu
The first three Sharknado movies, as well as lots of other Syfy content are free to current Hulu subscribers. Sharknado: The 4th Awakens will likely make its way onto the service eventually, though no streaming date has been announced. So unfortunately, Hulu won't be able to get you in on the action during the premiere. But if you don't mind waiting a few days to see Tara Reid screaming in front a green screen, Hulu will be there for you.
As you can see, all of these streams necessitate having a subscription of some kind. I'm afraid there are no free, legal ways to live-stream the latest Sharknado camp-fest. Maybe by the next one. Or the next one. Or the next one.
Images: Patrick Wymore/Syfy; Giphy (3)