Get Ready Stock To Up On ColourPop Tie-Dye Shadows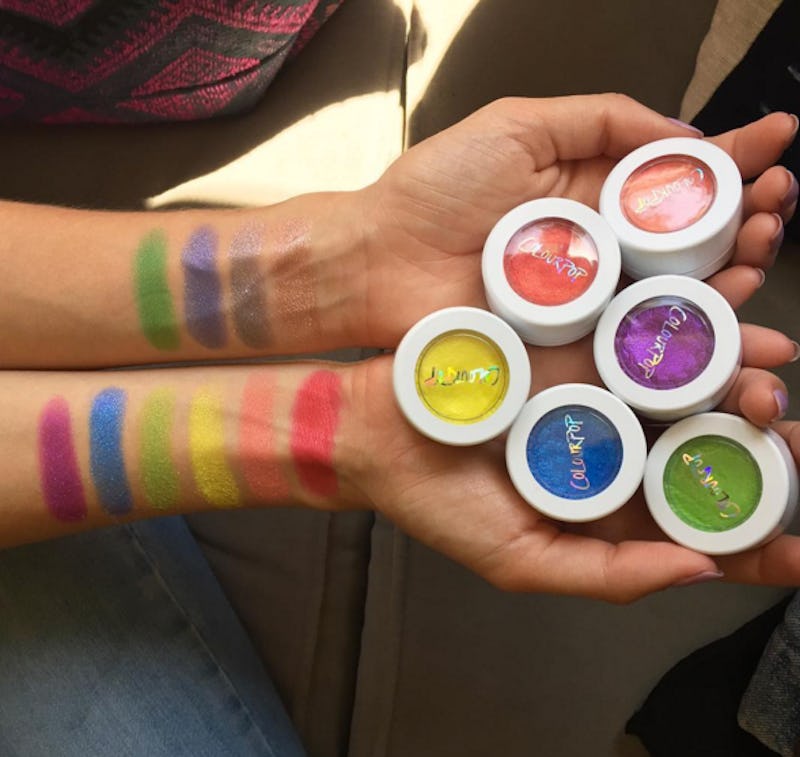 Products from this brand come and go faster than almost any other. You've never got time to feel disappointed for missing out on the latest ColourPop makeup because even if something sells out, they're already working on something even better. Even still, you're going to want to find out if you can buy more than one ColourPop Tie-Dye Eyeshadow at once.
These shadows may not necessarily be a "once in a lifetime" kind of thing, but they certainly are limited edition. They were some of the first products to launch from the brand, and now they're back by popular demand. So, the fact that you've been lucky enough to see these come around twice in your life is something quite special. As far as if they'll ever make another appearance, well, it's still too soon to tell.
That's exactly why the time to act is now! The four shades Summer Lovin', Mermaid Kiss, Pop Rocks and Meow launch at 1 p.m. EST/10 a.m. PST, and ColourPop confirmed via Twitter that you can in fact shop more than one at a time. So, you know what that means? It's time to go ham on these shadows. Gotta get them while the gettin's good, you know?
It's never a bad thing to hoard makeup.
Especially when the shades are this good.
These bold colors are perfect for the summer season.
Plus, they're just so darn shiny. How could you bare to pass up the opportunity to purchase these?
I just wouldn't be able to sleep for thinking of all of the tie-dye goodness I had missed out on!
And there's no sense in losing sleep over it. So, considering their brightly-colored rainbow shades are dropping at the exact same moment the tie-dye shadows go on sale, you better get to your computer!
Images: colourpopcosmetics/Instagram (1); ColourPopCo/Snapchat (4)