'Bachelor In Paradise' Has Some Repeat Visitors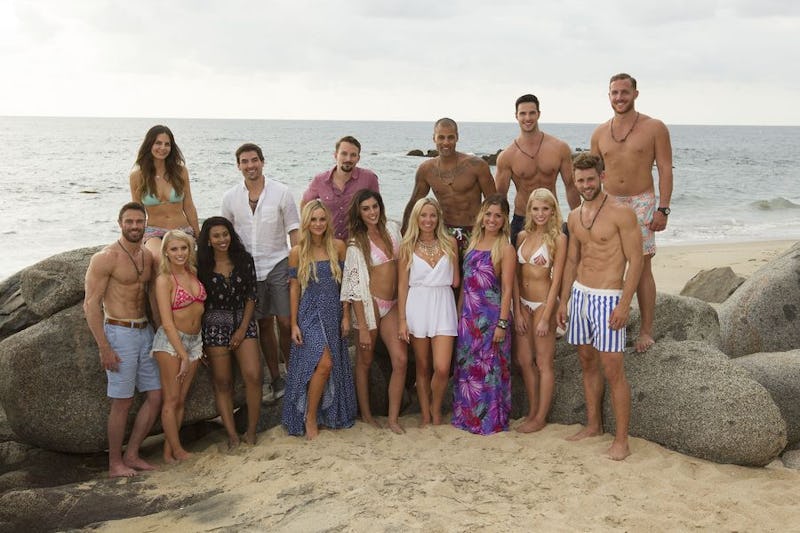 Is it just me, or is Bachelor In Paradise even more exciting than any of the Bachelor or Bachelorette premieres? There's something about putting all of the greatest and most infamous contestants from seasons past on an island together and encouraging them to find something resembling love. It's just magical. Bachelor in Paradise returns for Season 3 on Aug. 2, just one day after JoJo's season came to an end. Don't worry, there will be plenty of JoJo's castoffs to go around on the island this time around, including everyone's favorite villain, Chad. This may be Chad's first time on the island but I'm sure he's beginning a long run of appearances in the spinoff. But if he wants to set a record of most times in Paradise, he'll have some stiff competition from the person who has been on Bachelor In Paradise the most times.
Well, I should really say people, because there are a few contestants who are tied for the most appearances on the island. For a while there, it looked like Chris Bukowski would end up inching everyone out of the running but he up and retired from reality television recently, as he told Us Weekly that he is putting the Bachelor franchise behind him. So, unless Chris changes his mind and makes a surprise appearance, he's actually tied with a few other contestants for most BiP seasons.
Clare Crawley
Clare had a really rough go of it during her time looking for love on the Bachelor franchise. She was one of the unfortunate contestants who competed during Juan Pablo's season and then she came back for the first two seasons of Bachelor In Paradise, where she was eliminated both times. When she was eliminated from the second season, she officially announced her retirement, saying that it was hard not to be "jaded" about love, so I doubt we'll see her make a third visit to the island.
Marcus Grodd & Lacy Faddoul
This one might be a cheap entry, but it counts in my opinion. See, these two crazy kids both competed in the first season of BiP but ended up coming back for the second season to get married (kind of?) as part of the second season premiere. Love prevails! Nope, it doesn't actually because they have recently split and Marcus claimed in an interview with Life & Style that they were never really legally married when they exchanged vows in Mexico in the first place.
Chris Bukowski
Chris may also have only spent two seasons on Bachelor in Paradise, but he had a lot of other experiences with the franchise. He competed on one season of The Bachelorette, tried to crash another season of The Bachelorette, competed on one season of Bachelor Pad, and then two seasons of Bachelor In Paradise. Unfortunately, he was not exactly successful and has since vowed that he is retired from reality television for good.
Jared Haibon
Jared was all kinds of heartbroken when he was eliminated by Kaitlyn Bristowe on her season of The Bachelorette. He came back for the second season of Bachelor In Paradise, where Ashley I. was smitten to the extreme with him. Unfortunately, the chemistry was only that of the friendly variety for Jared but they ended by remaining friends in the end. Now, he's back for Season 3 to try and find love for a second time on the island. Let's hope he comes home a winner this time.
It turns out a few Bachelor alumni have spent two seasons in Paradise, so if anyone wants to hold the title of most returns, it won't be hard to beat the competition.
Image: Rick Rowell/ABC