Jorge & The Resort Are Back On 'BIP 3'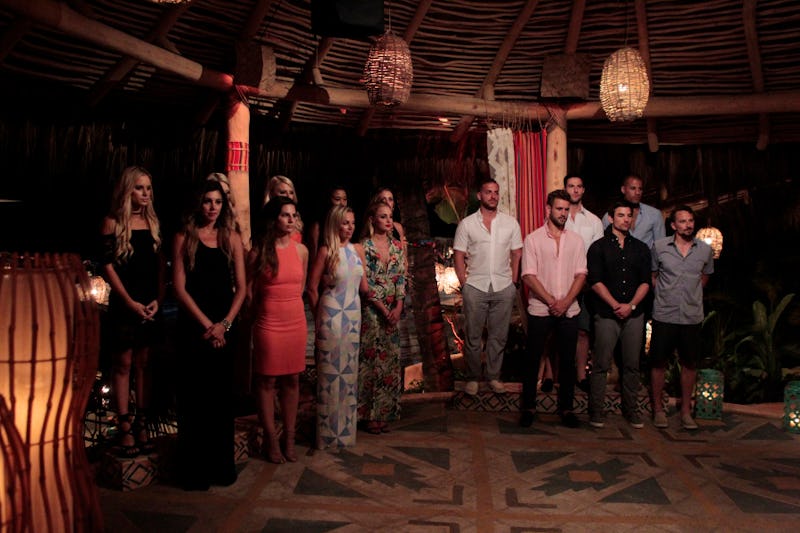 It's almost time for the television event of the summer — Bachelor In Paradise! The first year was fine, but the second season was amazing, so I'm having some seriously high hopes for Season 3. A lot of my favorites are returning to paradise (having not found love the first time around on their respective shows), so it's like the best kind of reunion — one with drinks and bathing suits and cool dates. But where was Bachelor In Paradise 3 filmed this time around? And, most importantly, where is Jorge, the best bartender in the world?
Luckily for the cast of Bachelor In Paradise 3 (and us watching at home), Jorge will be back on Bachelor In Paradise to dole out advice and strong drinks because Bachelor In Paradise 3 was filmed at Playa Escondida in Sayulita, Mexico, the very same resort where Bachelor In Paradise 2 was filmed, the Inquistr reports. If it ain't broke, don't fix it, am I right? So what can new cast members like Lace Morris, Jubilee Sharpe, Haley and Emily Ferguson, Leah Block, Chad Johnson, Amanda Stanton, Nick Viall, and Josh Murray (oh, it should be fun to have those last two together) expect in paradise? All we need to do is look back to see what's in their futures — here are some things to know about Bachelor In Paradise 3.
It's Really Hot & Everyone Needs To Drink Water
Ashley S., bless her onion-loving heart, had to be hospitalized on Bachelor In Paradise 2 due to heat exhaustion and dehydration. We're talking about being in Mexico in June and July, aka the hottest months, and with the alcohol component thrown in, it's important that everyone in Sayulita drinks plenty of water. Have a shot of H20 between every shot of tequila, you guys.
Jorge Is The Best Entertainment
As per usual with Bachelor protocol, there are no book, magazines, iPod, etc. allowed on the show, because it's really boring to watch people read all day. So how will everyone pass the time? By talking to bartender Jorge! He's sage, you guys, and he apparently makes a drink that will make it easy to talk to anyone — even Chad Johnson.
The Mosquitoes Are Real
A lot of the resort is open air, so if the cast has a worse-than-usual reaction to mosquito bites, I would seriously suggest a lot of DEET and the use of mosquito nets at night. No one needs to be a hero — the mosquitoes in Mexico are the size of hummingbirds. Use protection.
Making Friends With The Animals Is A Good Idea
Remember Clare and her squirrel? Ashley S. and her crab? Sometimes, you can't talk to the other people in the house — you just have to talk to a member of the animal kingdom (or the producers will edit it to look that way). Embrace the natural world and become your very own Dr. Doolittle.
Is all of Bachelor In Paradise 2 coming back to you with these reminders? Hopefully, Bachelor In Paradise 3 is just as good — nay, better — than last year.
Images: Rick Rowell/ABC; Giphy (4)