Jared May Not Have Found Love In 'Paradise'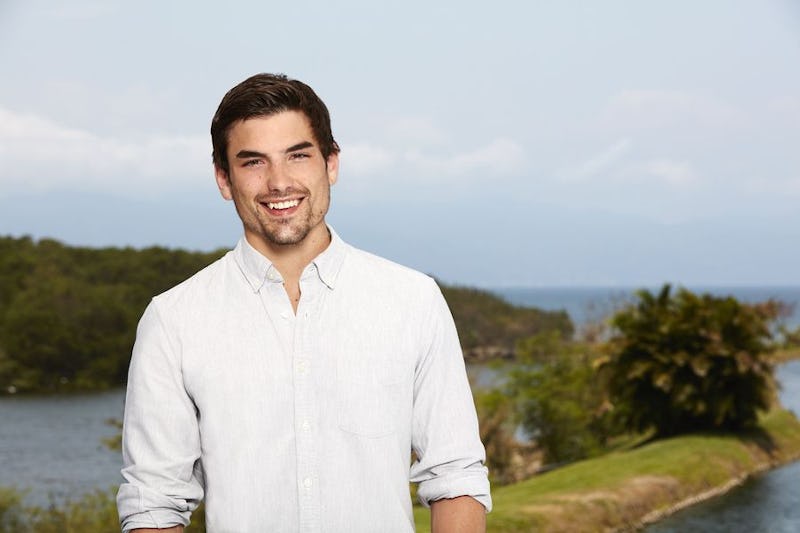 One of the most… interesting relationships to watch last season on Bachelor In Paradise was that of Ashley Iaconetti and Jared Haibon. And by interesting, I mean that Jared clearly wasn't 100 percent into Ashley, and Ashley wanted him to take her virginity. The two got over that awkward hump (pun intended), and it seems like they're buddies. But no romance came out of that, so Jared is on the show again. Did he come home with a love, or is Jared Haibon single after Bachelor In Paradise 3 ?
Jared got his start on Kaitlyn Bristowe's season of The Bachelorette, and he lasted nearly to the end of the competition. Unfortunately, Kaitlyn and Jared didn't connect like she did with Nick Viall and Shawn Booth (her eventual choice), and Jared was sent packing. On Bachelor In Paradise 2, he didn't really connect with anyone on a higher level, either, mostly because Jared said that he was still really not over Kaitlyn. I guess he's ready now, since he joined the new season. I took a look at Jared's Instagram and Twitter, and it doesn't look like he's single, but it doesn't look like he's not single, you know? Frankly, if he were going on Bachelor In Paradise, the producers would not want him to spoil the fun and announce that he came home with someone, because then what's the point of watching?
But, here's what he's been up to in the meantime.
Spending A Lot Of Time With His Family
From a trip to Block Island to celebrating his sister's birthday, Jared spends a lot of time with the family. It's nice to see someone so close to his or her next of kin — a definite plus for Jared's future or current girlfriend.
Still Hanging With The Bachelor Crew
It may probably have been sponsored content, but Jared just got back from a vacation to St. Lucia's Sugar Beach resort with Jade and Tanner Tolbert and Ashley and Lauren Iaconetti. From the looks of it, they had a great time, but I would also have a great time if my whole stay was free.
Reliving His Bachelorette Past
Remember when Jared almost got knocked out by Kupah on one of the group dates on Kaitlyn's season of The Bachelorette? Yeah, he does, too, because he's reminiscing about it on Instagram.
Having His Own Sponsored Content Pipeline
Basically, the way you make money after a show like The Bachelorette or Bachelor In Paradise is by sponsoring branded content on your Instagram or Twitter — Jade and Tanner are the reigning champs of this. But Jared is definitely in the game, repping everything from hair gel to watches. You have to make that money while you still can, you know? I would definitely be doing the same thing.
Single or not, it seems like Jared has a pretty good life. We'll see very soon if he brings home anyone from Bachelor In Paradise 3.
Images: Craig Sjodin/ABC