JoJo's 'Bachelorette' Ring Is So Beautiful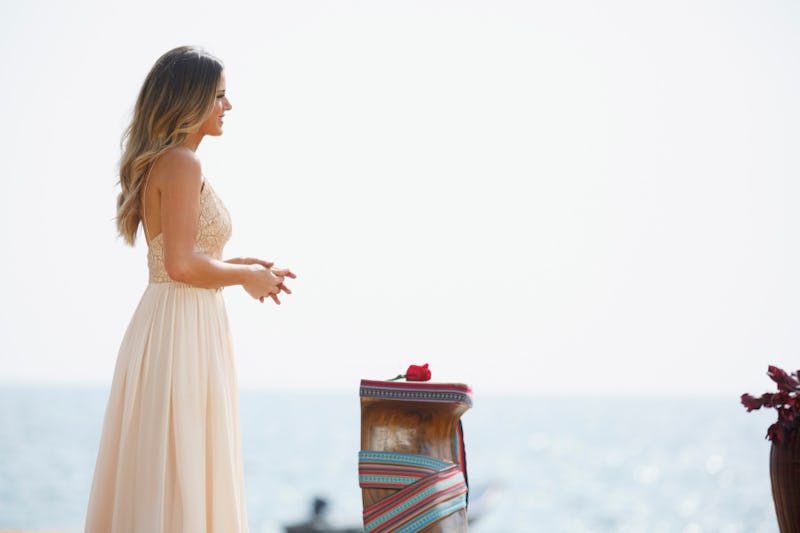 We all at least suspected that JoJo and Jordan would get engaged on The Bachelorette and now that it's been confirmed we're anxious to see where things stand between the two of them in the present day. But before we get to all of that, let's take a moment and focus on JoJo's gorgeous Bachelorette engagement ring. I may not have always been a fan of Jordan's throughout the season, but there's no denying that this is one very beautiful ring.
The diamond is big, but not obnoxiously big and the diamond band just adds a sparkle that any bride-to-be would adore. Suffice to say, Jordan clearly has great taste in jewelry, which will definitely come in handy in the future. JoJo herself even gushed about how much she loves ring during the After the Final Rose ceremony, commenting on how pretty and sparkly it is. And in all honesty, her opinion is the most important, after all.
However, that's not the only thing that Jordan has great taste in. JoJo has proven to be a great catch and someone very worthy of getting their happily ever after. So despite all the skepticism and rumors surrounding his intentions for being on the show, he does seem to truly be in love with her at this point, which means he also has great taste in women as well.
The rest of that final rose distribution may have been super awkward when she had to send Robby packing, but that moment between JoJo and Jordan where he presented her with the ring was very sweet. Let's just hope that their future together is as beautiful and stunning as the ring itself.
Image: Matt Klitscher/ABC