JoJo Has Faced Struggles Post-'Bachelorette'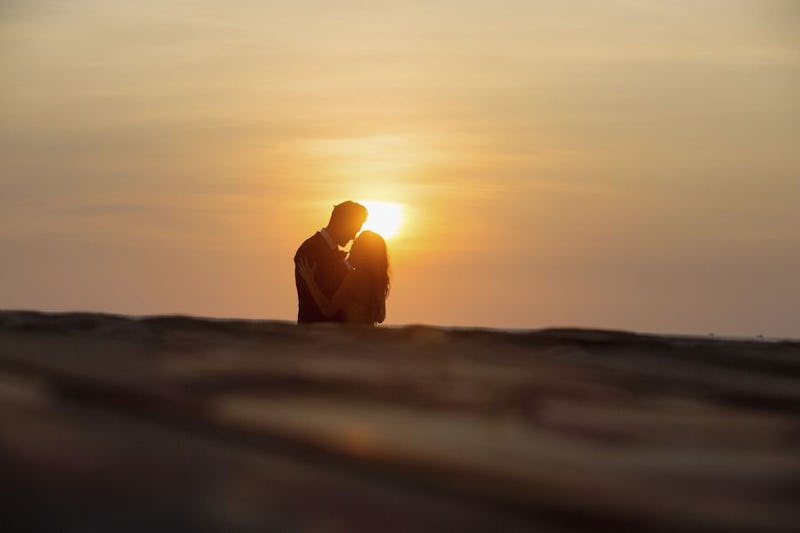 Now that we all know that JoJo is officially engaged to Jordan Rodgers on The Bachelorette , it's time for one of the biggest highlights of the season: The After the Final Rose ceremony, where fans are given an inside look at where the couple is now in the present day. This also gave JoJo the chance to address all of those Jordan Rodgers rumors and reveal how hard its been on them post-show. When Chris Harrison brought up the subject at hand, mentioning all of the rumors that have been circulating about their relationship as well as Jordan's true intentions, JoJo came right out and admitted how stressful it has been on both of them, not because she believes them to be true, but rather due to the fact that it's just plain hurtful.
It's unfortunate to hear that they've been going through such a rough time, but the good news out of all of this is that it seems to be bringing the two of them closer together. Aside from all the heartache, she told the crowd that Jordan has been there for her when she needed him every step of the way. They weren't able to really see each other much, of course, just to help prevent any spoilers from getting out prior to the finale, but they shared a lot of long phone calls, which helped make the entire process easier to bear. So that's good to hear.
It's always difficult having to deal with public scrutiny, but if these two have been able to support one another throughout all of these, then there's a good chance they could very well be in this for the long run. And now that they're able to finally be out together in public, it should (hopefully) help put some of those rumors to rest, this time for good.
Images: Matt Klitscher/ABC