You'll Definitely Recognize Grant On 'BiP'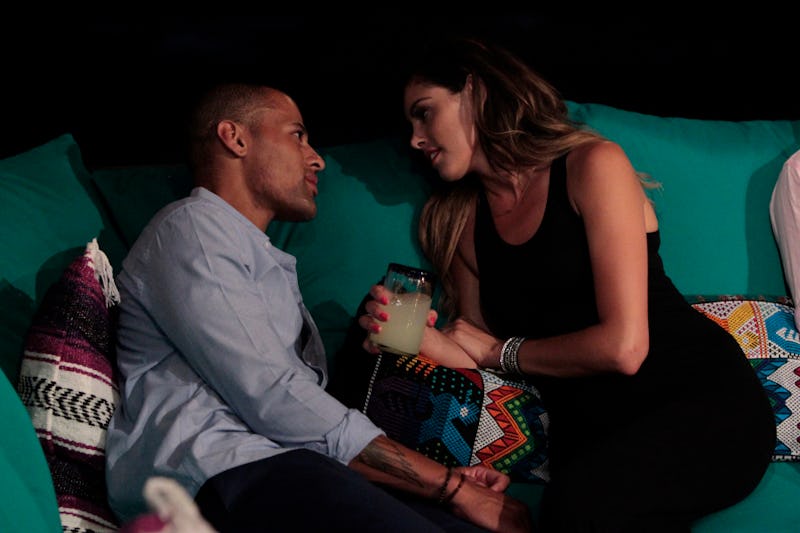 JoJo's season of The Bachelorette may be over, but that doesn't mean there isn't still plenty of drama to go around during Bachelor in Paradise Season 3. But what makes this season even sweeter is the fact that several of JoJo's former suitors will also be joining the fray and looking for love. And no, I'm not just referring to Bachelorette villain Chad Johnson, though, I'm sure he will be featured heavily throughout Tuesday night's premiere. As for the other guys, there's Vinny, Evan, and Wells, who we got to know fairly well on The Bachelorette. And then there's Grant Kemp. Who is Grant from Bachelor in Paradise ? Though he wasn't one of JoJo's suitors for that long, he still managed to make quite an impression.
Remember that whole group date activity where the guys had to perform a bunch of firefighter activities as they raced to "rescue" JoJo from an imaginary burning building? (And poor, innocent Wells almost passed out from dehydration.) Well, Grant was actually the winner of that activity and was the first to get to her out of all the other men, which is really good considering Grant is an actual firefighter, so it's nice to know that he's good at his job.
Viewers probably also caught glimpses of Grant at "The Men Tell All" episode of The Bachelorette this season, though, much like his time on the show, he was continuously overshadowed by some of the more outspoken former contestants, like Evan, Alex, and yes, Chad. That being said, it'll be interesting to see how well Bachelor in Paradise works out for him, because given everything we've seen in both the photos and promo clips, Grant is potentially going to be a lot more lucky in the love department in Paradise than he was on The Bachelorette. In fact, he could end up being part of one of the three engagements that are supposedly taking place by the end of this season.
And let's not forget that, along with Robby's ex, Chad has also dated Grant's ex as well, which became an understandable source of some friction during "The Men Tell All." And given that both Chad and Grant will be on BiP Season 3, I'd be surprised if that topic of conversation didn't get brought up and eventually lead to a full-blown confrontation.
So much of JoJo's season was focused on Jordan, Luke, and Chad's constant feuds, so it'll be nice to see Grant getting some extra face time this time around. It'll give us a chance to see if he really was as good of a guy as he appeared to be and hopefully give him the love story he's been looking for since Day 1.
Image: Rick Rowell/ABC (2)