How To Hide Instagram Story From Certain Followers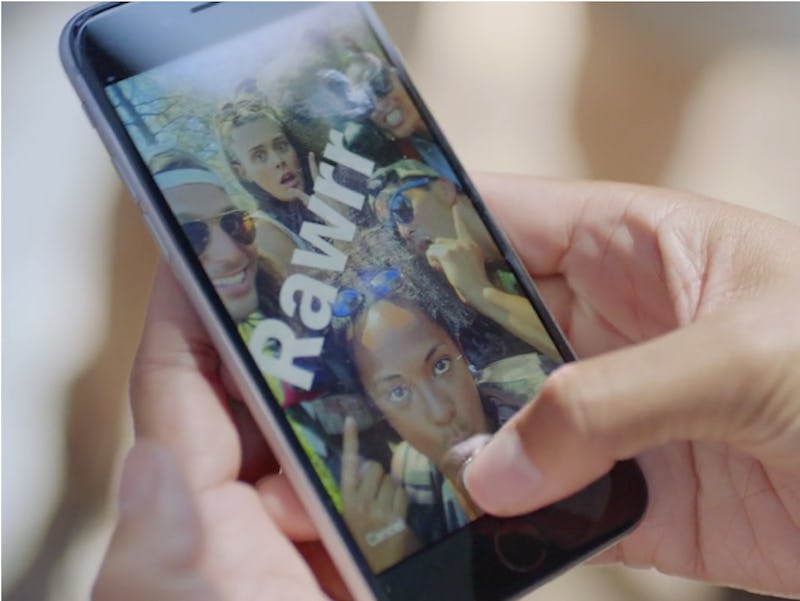 The social media gods decided to bless us all on August 2, when Instagram started rolling out its new feature, Instagram Stories. The update allows you to post content in a Snapchat-esque slideshow format so that you can finally share all those little moments from your day that may not be the perfect fit for your carefully curated Instagram profile.
Since you're now sharing more intimate glimpses into your life than your perfectly-staged profile posts, you may find that you have a few followers who you'd rather not share your Instagram Story with. For example, My Tinder is linked to my Instagram, so I've gained a few follows from people who came across my profile while swiping left and right. I have a public Instagram, so it doesn't bug me that these people follow me. But, do I want people that I swiped left on to have a closer look at my daily life than the edited content on my Instagram? Not really. Luckily, the feature also allows you to hide your Instagram Story from whoever you want.
If you're getting ready to start using the new feature and you have some followers that you wish to be excluded from your Insta narrative, then here's everything you need to know about hiding someone from your Instagram Story.
To hide someone from your Instagram Story, go to your profile and tap the options button in the upper righthand corner. On the options page, tap on Story Settings under Account and then tap on Hide My Story From. From there, you can select the people you want to hide your story from. Tap Done to finalize the decision. You can also unhide your story from someone by tapping the green check mark to unselect them.
There's also a way to hide your story from someone when you're looking at who's seen your story. If you notice someone looked at your story and you decide you'd rather hide it from them, tap the ellipses button to the right of their name and select Hide Story From [Username].
Hiding your story from someone is not the same as blocking them, so keep in mind that they'll still be able to see your profile and posts. Also, your account's privacy setting affects who can see your story as well. If your account is set to public, your followers can see your story from their Instagram feed and anyone can see it from your profile. But, if your account is set to private, only your approved followers can see your story.
With the new feature rolling out, maybe it's time to take a scroll through your followers and decide who you want (and don't want) to see your life with #NoFilter.
Images: Instagram