Will More 'GG' Episodes Be Produced?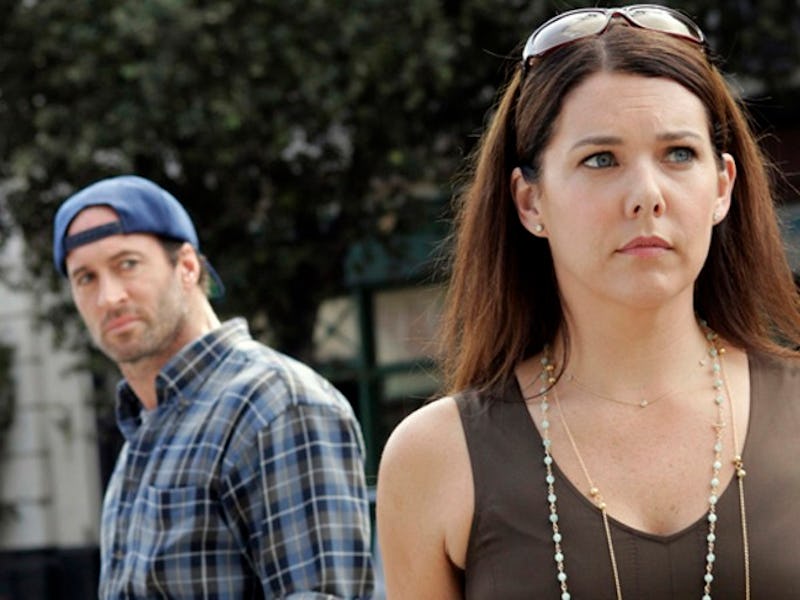 There isn't much more that fans can ask for from the Gilmore Girls revival. With four new 90-minute episodes on their way to our streaming devices on November 25 and a whole press circuit of appearances to promote them, there is a lot to look forward to for fans of the show. But! That doesn't stop a greedy fan like me from wanting more — as in, of course, more episodes of Gilmore Girls. Call me selfish, but if you give me four episodes, I'm gonna want 40. It's just the kind of never-satisfied fan that I am. So, when I heard Scott Patterson talk about more episodes of Gilmore Girls being a possibility, I just about stood up in the middle of my apartment and screamed with delight over the news.
And, trust me on this one, this comment of his wasn't just some passing comment that I spent the last four hours of my life trying to decode and turn into a possibility that isn't really there — even though I have definitely been known to do that. No, this time, Patterson's comments played right into the heart of Gilmore Girls fans everywhere. When asked if he thought there would be more episodes, Patterson said exclusively to Us Weekly, "I think so."
Do you hear that, Gilmore Girls fans? That "I think so" may as well be a "yes" in my book, even though I'm sure the little shred of doubt in that statement comes from the fact that Patterson is not the deciding factor in whether those episodes get made. But no bother!
Patterson went on to explain why it's not just that he wants to do more episodes. It seems as though the script calls for more episodes: "I don't see why not. For me personally, it seems like there is some room [in the script], and I would love to do it."
Signed, sealed, delivered, more Gilmore Girls is ours! Or at least Patterson is. Because he is totally up for filming more Gilmore Girls episodes, and it seems like the script and the world are ready for it too. Now if we could just find a way to rope all of those other brilliant cast members and creators into making more, too.
Image: Warner Bros. Television; Giphy