Izzy Had A Short Stay On 'The Bachelor'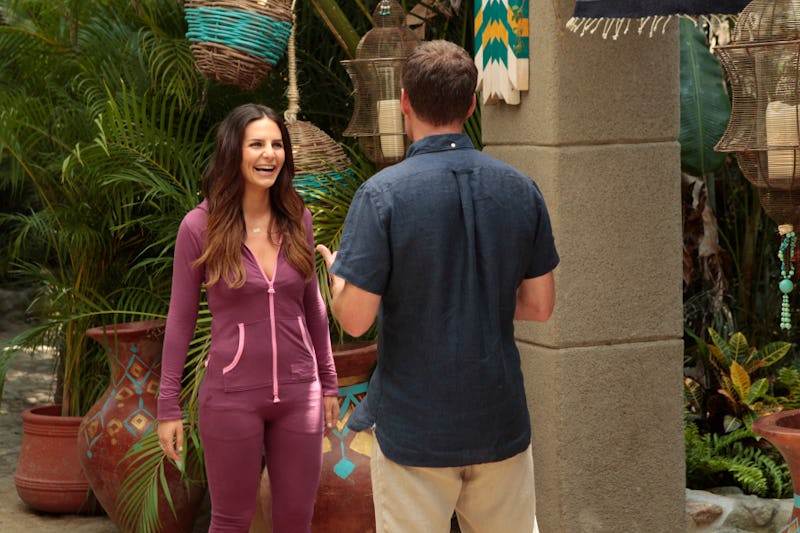 Be honest, do you remember Izzy from Ben's season of The Bachelor? It's OK if you don't. Although she made a cute first impression by showing up to the house in a onesie and asking Ben, "are you the onesie for me?" Izzy was cut one night one and America never really got the chance to know her. Fortunately, viewers can get to know her on Bachelor in Paradise and Izzy's pretty excited about the opportunity for people to learn her name. She's even jokingly hashtagged "WhosIzzy" in some of her Instagram photos promoting the show. She gets it; she knows she didn't make a lasting impression on The Bachelor, but all that is going to change now.
By coupling up with Vinny during the premiere of BiP she's proven that she's there for the right reasons and has a strong romantic connection. She could be the next Jade (as in Jade-and-Tanner); you never know! But, while we may not know a lot about her based solely on her one episode of The Bachelor, there is a lot about her we do know.
For starters, she looks exactly like Katie Holmes. Like, identical. It's not jsut me saying that, either. The Twitter users have spoken.
And, thanks to her ABC bio, I learned that her full name is Isabel, she's a graphic designer, and she would be a banana if she could pick any fruit. She explained her choice of food in her bio saying, "I have a protective outer skin, but quickly I become very easy to talk to and get to know. I'm very sweet and mix well with many things/types of people. And at times I can be 'mushy' when I really love someone."
Will we see more of her mushy side with Vinny on BiP? Time will tell. But, at the very least, I'm really excited to get to know her now that she'll be on the show for more than one night.
Image: Rick Rowell/ABC