'Kingdom' Fans Will Love These Shows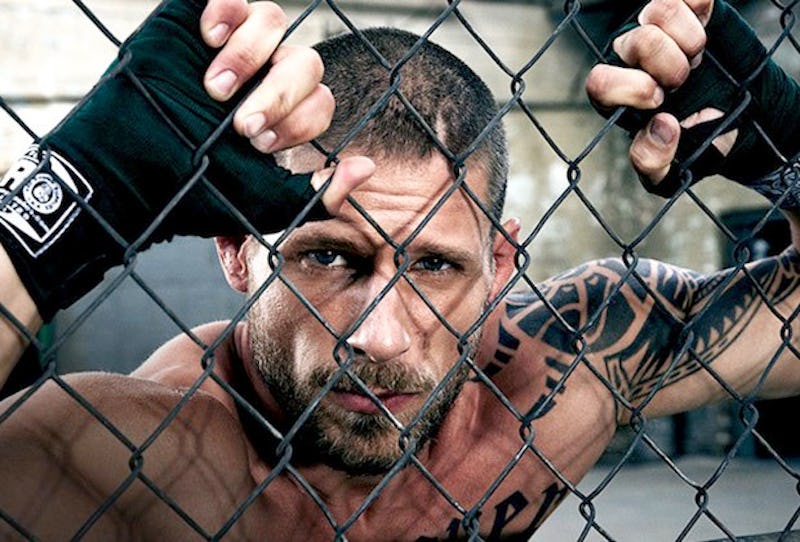 If you're a fan of mixed martial arts, then odds are you have become well acquainted with The AT&T Audience Network drama, Kingdom , which stars the likes of Friday Night Lights star, Matt Lauria, Frank Grillo, and, of course, Nick Jonas. Thanks to the show's continued popularity, the network even went so far as to order an additional 20 episodes for the second season as opposed to Season 1's limited 10-episode run. And the good news is, these storylines won't be ending anytime soon. The series will be back for a third installment, though, it has yet to be announced when Kingdom Season 3 will premiere.
As of now, it's a little early for an official date to be set, so it's not all the surprising. But fear not, my fellow TV lovers, because I very much doubt we'll have to wait too long before Kingdom returns with a vengeance. In fact, if it sticks to the routine of its former two seasons, then Season 3 will most likely debut sometime in October of this year. However, we still have a couple of months between then and now, which means we'll have to find a way to occupy our time. And what better way to do that than by finding a brand new TV obsession? So if you love Kingdom, I highly recommend giving these other shows a try.
Preacher
If blood and gore is what you seek, then this series will certainly peak your interest, especially when you throw a supernatural twist into the mix. Plus, Jesse Custer and Cassidy's fighting skills are a thing of beauty all to themselves that would give any martial arts trainer a run for their money.
Sons Of Anarchy
A show centered around brotherhood and motorcycle gang may not sound all that interesting on a surface level, but believe me when I say this show is truly addictive and delivers some truly action-packed moments that will leave you on the edge of your seat. And yeah, seeing Charlie Hunnam's butt multiple times certainly doesn't hurt either.
Game Of Thrones
First of all, you should already be watching Game of Thrones, so I'd like to think you can already check this one off the list. Because in case you're one of the select few who has yet to fall under George R.R. Martin's spell, I guarantee this HBO series will prove to be well worth your time and effort. Also, did I mention there are dragons involved?
The Walking Dead
This entire show is basically one big fight scene between the living and the dead. Sure, the zombies will totally freak you out and you'll start fantasizing how you'd fare in a similar scenario, but that's all part of what makes this show so great. If you want something that'll fill you with adrenaline, I suggest you make like Rick and run (don't walk) to your Netflix account and start watching this ASAP.
Scream Queens
Sure, it seems a little out of character when compared to the other selections here, but this Ryan Murphy project shares one very important thing in common with Kingdom: Nick Jonas. And honestly, I really can't think of a better incentive than that, can you?
But regardless of what you end up choosing to fill the void Kingdom will undoubtedly leave behind, just take comfort in knowing that it's not gone forever. And with this other shows there to keep you company, the wait will be over before you know it.
Images: Audience; Giphy (5)