'GG' & 'Freaks and Geeks' Have Have This In Common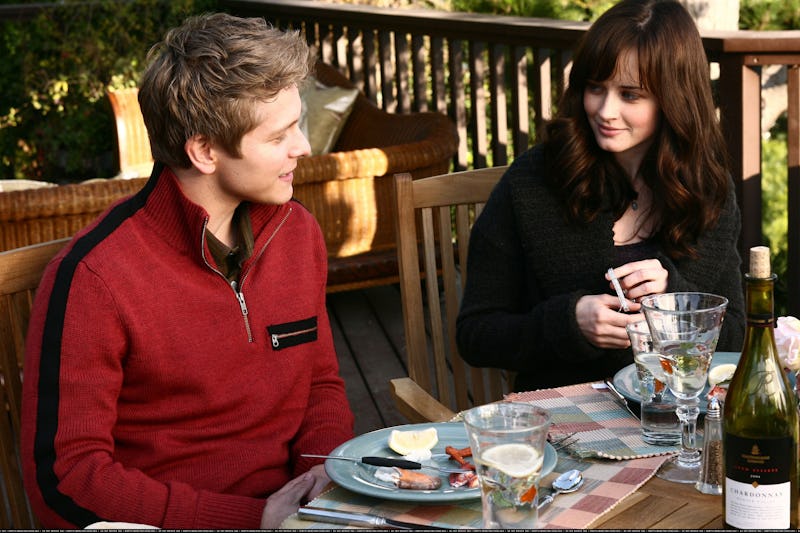 If there's one thing that I love more than teenage drama, it's the shows that I grew up watching when I was going through that stuff myself. That's why watching shows like Gilmore Girls and Freaks and Geeks got me through pretty much the latter half of my entire high school experience. Thank god for Rory, Jess, Lindsay, and Nick, because I don't think I would have survived Y2K without these shows securely under my broadcast television belt. But, did you ever think these shows could be related? I know I didn't — but turns out there is one connection between Gilmore Girls and Freaks and Geeks that many fans probably didn't even know existed. Of course, airing only one television season apart (and on separate networks), there wasn't much that these two show had in common (you know, aside from being absolutely adored by their original fans) — until now. Because watching these teenage dramas back-to-back will uncover one awesome connection between them.
Want to know what it is? Matt Czuchry, the actor who would go on to play Logan Huntzberger, Rory's third and final love interest on Gilmore Girls, also made a very special appearance on an episode of Freaks and Geeks. Czuchry played the super memorable role of Teenage Guy #1. But even though the unnamed character might not have had the most lines in the episode, it was his first real gig in Hollywood. And to score a role on such an iconic shows for your first real moment in the spotlight is sort of a big deal.
Sure, Czuchry's time on either show was years apart, but there's enough of a crossover there to be totally impressed with his ability to land such plum jobs. Another thing to be really impressed by? The fact that this guy doesn't seem to have aged a bit. Not much has changed in between playing Teenage Guy #1 and Logan Huntzberger seven years later. Unless you count even more of that typical Czuchry cuteness, which, yes. Always.
With roles on Freaks and Geeks and Gilmore Girls, I have to wonder: Is there a television show that I have loved that Matt Czurchy hasn't been on?
Image: Warner Bros. Television