Lace Deserves Love In 'Paradise' After 'Bach'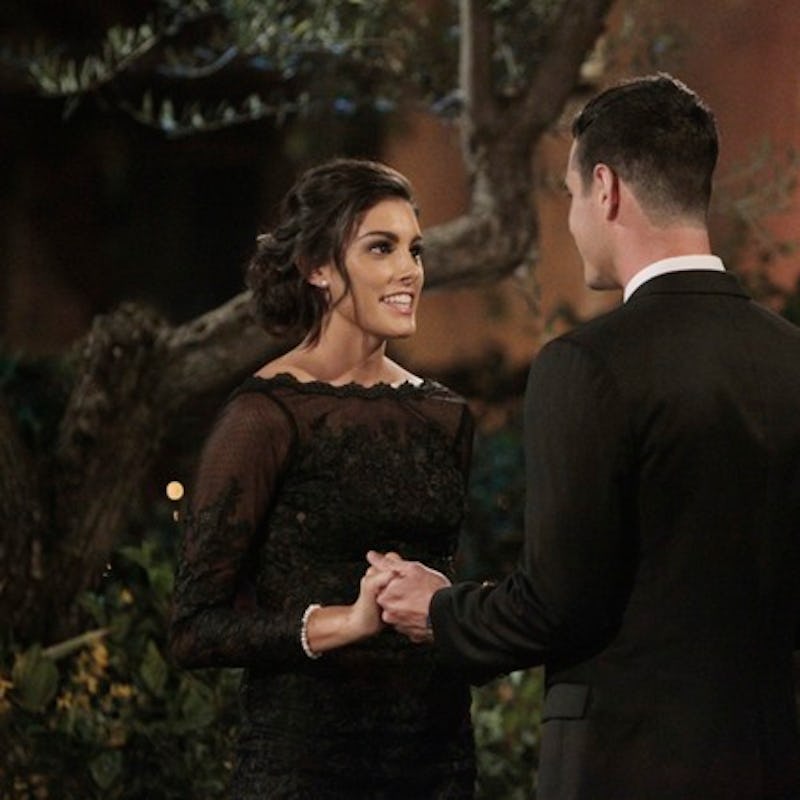 Now that another season of Bachelor in Paradise is upon us, it's time to go back into the vault and really take a look at who is on that island. It's a little tough to keep track of so many alums of the franchise and this particular spinoff is known for having about 300 people per season. Lucky for us, this season of Bachelor in Paradise is really full contestants from Ben Higgins' season and JoJo's season, so they are pretty fresh in our minds. I have to be honest, as soon as I saw Lace Morris on that island, I immediately knew that this was going to be a good season because of what happened to Lace on her season of The Bachelor.
During Ben's season she showed up and pretty much stole the show on night one. First off, she walked out of the limo and planted a kiss on Ben straight out of the gate. That's a pretty odd and seriously inappropriate thing to do, in my opinion. Can you imagine if it was reversed and one of The Bachelorette contestants walked out of the limo and kissed JoJo without her knowledge or consent? Not cool, Lace. It wasn't enough to literally steal a kiss from Ben, though. Later in the night, Lace asked him for another one because she wasn't super psyched about her performance on that first smooch. Then, she accosted Ben after the first rose ceremony to ask why he didn't give her more eye contact during it.
It's safe to say she captured viewer attention all the way until she removed herself from the show. Throughout her stay in the Bachelor mansion, she repeatedly referred to herself in the third person. She would say things like, Ben wasn't getting to know "the real Lace" and would constantly chastise herself for not being able to portray the correct side of Lace to him. It was really odd but very entertaining.
Of course, there is always the one contestant, man or woman, who hits the alcohol cart a little too hard on that first night. Maybe it's nerves or the need for some liquid courage but it most certainly never ends the way they likely intended it. Lace got pretty inebriated that first night and slurred her way through a lot of interviews. It was tough to watch, and eventually Lace realized the situation of the show was never going to bring out the best in her. She took herself out of the competition and said she wanted to work on loving herself first. That was a pretty brave move, and I respect her for it.
Now we get to see her shenanigans on a tropical island and I couldn't be more excited. Here's hoping she can swiftly move on from Chad and find a true love for herself.
Images: ABC