How To Order A Pokemon Frappuccino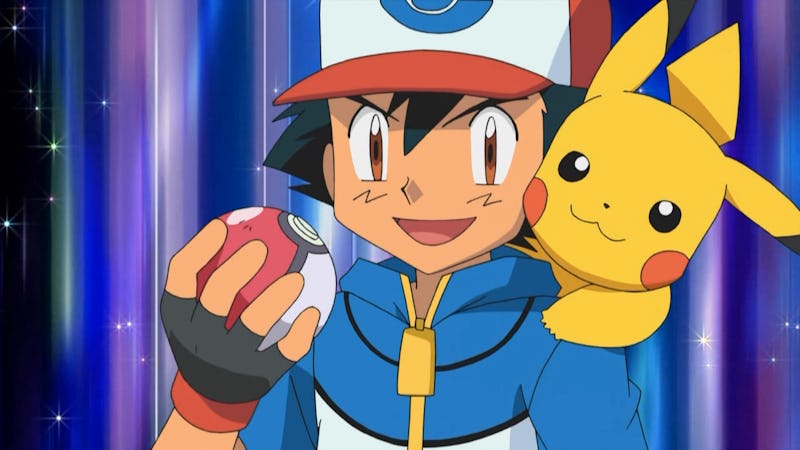 Just when you thought you couldn't possibly love "Pokemon Go" anymore, some clever Pokemon-minded people went and created unofficial Starbucks "secret menu" drinks inspired by the popular augmented reality game. So if you're wondering how to order a Pokeball Frappuccino — the most notable of these Poke-tastic concoctions, according to Eater — I've got you covered. Keep reading for the deets you need to be the next Pokemon Trainer sipping this sweet Starbucks elixir whilst searching for Dratinis and Staryus.
To be clear, you don't have to be a "Pokemon Go" enthusiast to love these fun new beverages popping up at 'Bux locations around the world. If you're a fan of Frapps in general (and really, who isn't?), odds are good you'll dig the Pokeball Frappuccino, too. It might even inspire you to join the millions of people around the world playing "Pokemon Go." I mean, at some point, you're probably going to want to see what all the fuss is about. Why not do it with a deliciously frothy drink in hand?
Before you go blazing into your local Bux to ask for a Pokeball Frappuccino, though, you should know they are not part of the Starbucks menu or even the officially unaffiliated yet extremely notable StarbucksSecretMenu.net. But don't fret, party people; as far as custom orders at Starbucks go, this particular Pokemon drink is actually pretty simple. In fact, since no one should go without one of these glorious libations, I've broken down the steps for you here:
1. Find Your Nearest Starbucks
If you're anything like me, you have the location of every Starbucks within a 10 mile radius mapped out IN YOUR HEART. Still, any legit Starbucks lover also knows that 'Bux locations are springing up left and right these days. Use the Starbucks Store Locator to check for any new additions and pinpoint your closest Frappuccino fix.
2. Select Your Size
You know the drill — proper Starbucks etiquette dictates that size goes first when you place your order. Your choices are are Short (8 fl. oz.), Tall (12 fl. oz.), Grande (16 fl. oz.), Venti (24 fl. oz.) and Trenta (30 fl. oz.).
3. Order Half A Vanilla Bean Frappuccino
But only in the bottom half of the cup! This is important. According to Business Insider Australia, you'll want to relegate the rich and creamy blend of vanilla bean, milk, and ice to the lower half of your Frapp. Have the barista fill it to the center of the Starbucks logo on the cup.
4. Then Order Half A Strawberries & Creme Frappuccino
But only in the top half of the cup! Basically, you guys, you're going halfsies with this one. The bottom half of your cup will be the Vanilla Bean Frapp and your top half the Strawberries & Creme Frapp. The Starbucks logo in the middle of the cup mimics the appearance of the black-and-white circle in the middle of a Pokeball. Fun, right?
5. Ask Them to Top It Off with Strawberry Whipped Cream
The pertinent question is not why but, rather, why not? Strawberry Whipped Cream makes everything better.
Now get out there and catch 'em all!
Images: Warner Bros., Giphy (2)