24 Book Recommendations From TED Speakers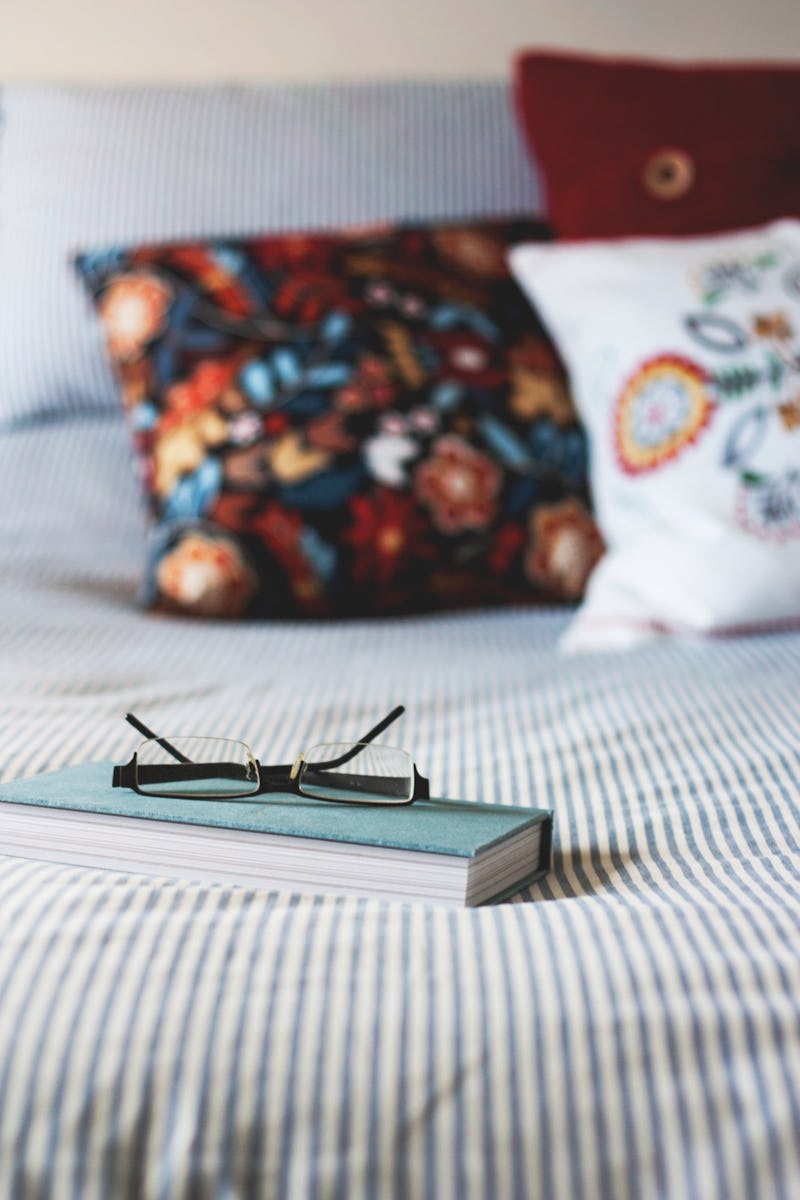 If you're looking to round out your summer reading list, I've got some great book recommendations from TED speakers to inspire, educate, and entertain you. The 24 books included below are only a small selection taken from the mega-list published on ideas.ted.com, so be sure to check the full post for more awesome reading recommendations.
For those who aren't familiar, TED Talks are short, digestible speeches on everything from scientific discoveries to social life hacks. They're free to watch and share. Every so often, one of them goes viral. There's even a TED Talk to explain why videos go viral.
This is all to say that, if you want to read a book that will change your life, you should probably ask for a recommendation from someone who changes people's lives. And trust me: TED speakers change lives. I wouldn't have been half as successful in my post-college life, had I not watched curated TED Talks lists on Netflix and YouTube.
Make your summer better by adding one of the 24 book recommendations from TED speakers below to your TBR. Be sure to check out the full list on TED's website, and share your favorite TED Talks with me on Twitter!
From Finn Family Moomintroll author Tove Jansson comes this heartwarming story of a woman and her granddaughter on an island in the Gulf of Finland.
Written by runner and journalist Christopher McDougall, Born to Run tells the story of Mexico's indigenous Tarahumara: a tribe who have perfected the art of long-distance running.
3. inGenius by Tina Seelig, recommended by Elise Roy
Tina Seelig's "crash course" will help anyone, even the most boring among us, unlock their creative potential.
Ever wonder how we discovered [insert scientific fact here]? Read Bill Bryson's A Short History of Nearly Everything and feel smarter.
This satire of early-20th century European social mores will delight any fiction lover.
Susan Sontag's 1973 critical analysis of photographic images and art remains a classic today, as TED speaker Angélica Dass points out: "[I]t's important to know the power of this media and to take responsibility for the images that we consume, create and share."
Mary Doria Russell's 1996 sci-fi novel centers on a linguist priest who makes first contact with intelligent alien life in 2016.
The work of postmodern fiction to end all postmodern fiction, Infinite Jest, examines human connections and disconnections with a signature, wacky form of comedy.
If you want to get your startup off the ground, check out Jim Collins' Good to Great to find out what makes successful companies tick.
Also for entrepreneurs, Donny Deutsch's The Big Idea focuses on the art of uncovering niche problems and devising their solutions.
Can improv's "rules" help us succeed in business? Patricia Ryan Madson shows us that flying by the seat of our pants isn't always a bad thing in Improv Wisdom.
Children's author Bruno Munari's guide to non-verbal Italian communication was Alice Rawsthorn's top summer reading pick.
How have September 11, 2001 and the years-long war that followed affected the U.S. and its citizens? That's the question that drives Mark Danner's Spiral .
Jon Kabat-Zinn's 1994 bestseller on mindfulness might see renewed popularity, thanks to Gill Hicks' recommendation.
This brilliant sci-fi novel was nominated for the 2014 National Book Award for Fiction.
This microhistory on seeds, their evolution, and uses has something to offer everyone.
Who holds the power and how can they keep it? Moisés Naím's examination of the evolution of large-scale control will make you rethink everything you know about power dynamics.
Silent Spring author Rachel Carson examines the wonder of nature in this beautifully photographed book.
If you haven't yet read Ta-Nehisi Coates' short letter to his son, put it on your summer reading list today.
A bit more narrow than Bryson's A Short History of Nearly Everything above, Mapping the Heavens traces the cosmological discoveries that have radically changed our world.
This Pultizer-nominated novel draws heavily from the author's experiences to tell the story of a platoon of U.S. soldiers during the Vietnam War.
Fearing she would hurt the woman who raised her, Irish adoptee Caitríona Palmer carried out a 16-year-long, secret relationship with her birth mother. She tells the story of that "affair" in this engaging memoir.
An enlightening read for anyone interested in charity work, William MacAskill's Doing Good Better examines how we can be most effective in our world-bettering endeavors.
This conversation between a Buddhist scholar and an astronomer tackles all the biggest questions of morality and existence.
Image: Kari Shea/Unsplash