United Airlines Joins Forces With The Olympics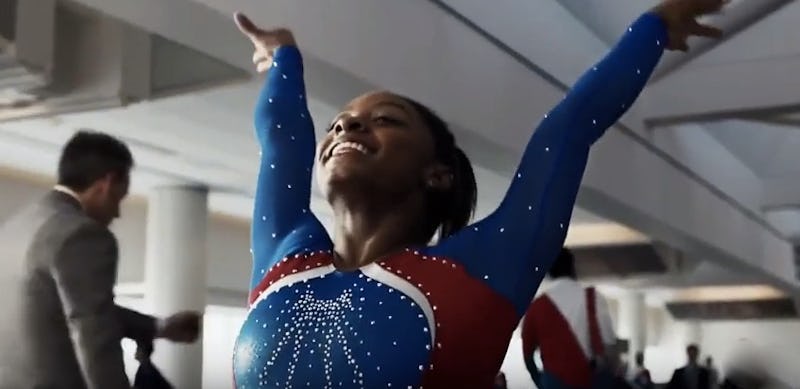 A number of America's best athletes jetted off to Rio this month to partake in the 2016 Olympics, and they probably flew United Airlines to get there. The flight company once again partnered with members of Team USA to create a 2016 Olympics United Airlines commercial featuring a number of Summer Olympians in the ad. Previously, United featured the Winter athletes in 2014 and, more recently, the Summer athletes in a United Airlines safety video. According to USA Today, United has been flying America's Olympic athletes to training events and competitions for the last 35 years, so it makes sense that the Olympians in the United Airlines commercial covered pretty much the whole of Team USA's major sports.
From gymnastics, rowing, and volleyball to pole vaulting, swimming, running, and everything in between, the team's major athletes were represented in the commercial showcasing their talents as they raced through the airport to board their flight. According to United's website, among those who appear in the ad are gymnast Simone Biles, volleyball player Kerri Walsh Jennings, soccer star Carli Lloyd, swimmer Missy Franklin, decathlete Ashton Eaton, and Paralympic Judo athlete Dartanyon Crockett.
Check those star athletes and more out in the patriotic ad below:
Go USA!
Image: United/Youtube