'Animal Kingdom' Season 2 Is Coming Next Year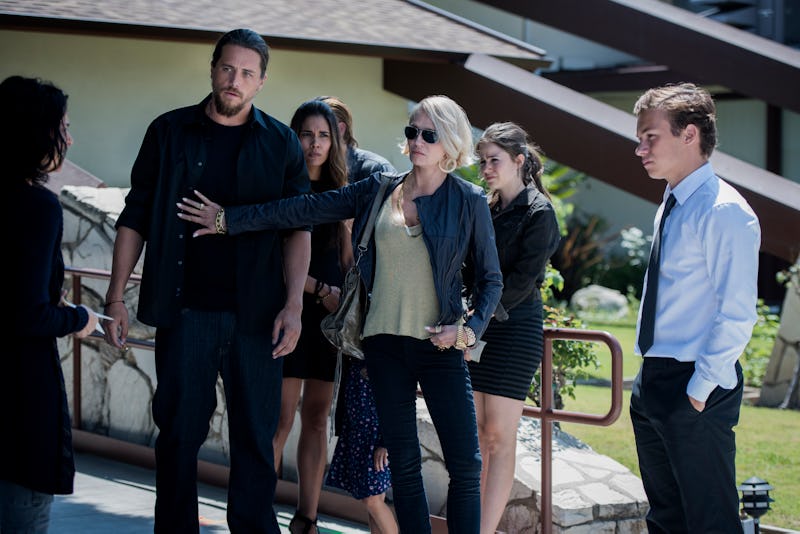 With its Aug. 9 finale bound to raise tons of questions about who really holds the power in the Cody family, audiences are already curious about when Animal Kingdom will return for Season 2. That's right, I said when, not if, since as TVLine reported from a press release back in July, TNT has already renewed Animal Kingdom for another season. In fact, the abrupt renewal was all because of how well the series turned out, according to TNT exec Sarah Aubrey, who said in a statement quoted by TVLine, "Animal Kingdom has signaled the new tone for TNT dramas and is moving the network in the direction we hoped it would. I'm confident that our strategy of working with high-caliber talent and then getting out of their way will continue to pay off." Update: On Feb. 17, TNT announced in a press release that Animal Kingdom Season 2 will premiere on May 30, 2017.
Earlier: Usually, after a season finale, shows won't premiere for almost a year, but TV schedules are getting more and more unconventional every season, which is a very good thing for Animal Kingdom fans. According to Variety, Season 2 will premiere in early 2017 with another 10 episodes. So instead of waiting until next summer, you'll only have to suffer through a few months without the TNT series.
One thing you may not know about the series is that it is inspired by a 2010 Australian film of the same name, which starred Jacki Weaver as the matriarch of her crime family, alongside Ben Mendelsohn, Guy Pearce, and Joel Edgerton. Animal Kingdom certainly isn't the only show on TV right now with a connection to a film, so while you wait for Season 2 to begin early next year, check out these series with their own movie origins.
Before it was cancelled after just one interesting season, Minority Report turned the futuristic world of Steven Spielberg into an engine for a crook-of-the-week formula. Unfortunately, with so few episodes, there wasn't much of a chance to see what this adaptation had to offer.
Marvel TV
Between ABC's Agents of S.H.I.E.L.D and Netflix's different Defenders series, the Marvel TV series have many references and connections to the MCU. But much like the films, the various heroes' stories are different enough that you can pick and choose which you want to follow, without being required to watch them all.
A Psycho prequel sounded like a risky idea back in 2013, but after four seasons, the A&E series has proven that the psychological relationship between Norma and Norman Bates is more than weird and complex enough to justify its own show. It seems that the upcoming final season will include some of the events of the film, as Rihanna was cast to play Marion Crane (of the iconic shower scene), making Season 5 must-watch TV.
It'd be impossible to improve on the simple story in the Coen Brothers' film, so instead, the FX series has created its own characters and woven its own moral quandaries for them.
This series isn't technically out yet, but it will premiere this fall, before Animal Kingdom returns for Season 2. So far, Westworld looks a lot more atmospheric and philosophical than the cheesy action film it's based on, even if they share the same premise (robots in a Wild West theme park stop doing what they're told).
The original Limitless was't released very long ago and the show used that to its advantage. Instead of being a total remake, the CBS series was set just four years after the film and used a Bradley Cooper cameo to establish that connection. Unfortunately, Limitless was cancelled after its first season, but if you're a fan of the movie, it's worth checking out those 22 episodes to see how they turned the thriller into a weekly procedural.
As you can see, there are plenty of options if you want to watch more TV shows with connections films. Just make sure your viewing schedule is clear by early 2017 so you can get back to watching Animal Kingdom.
Images: TNT; Giphy (5)