Amanda Doesn't Deserve A Repeat Of 'Bach' On 'BiP'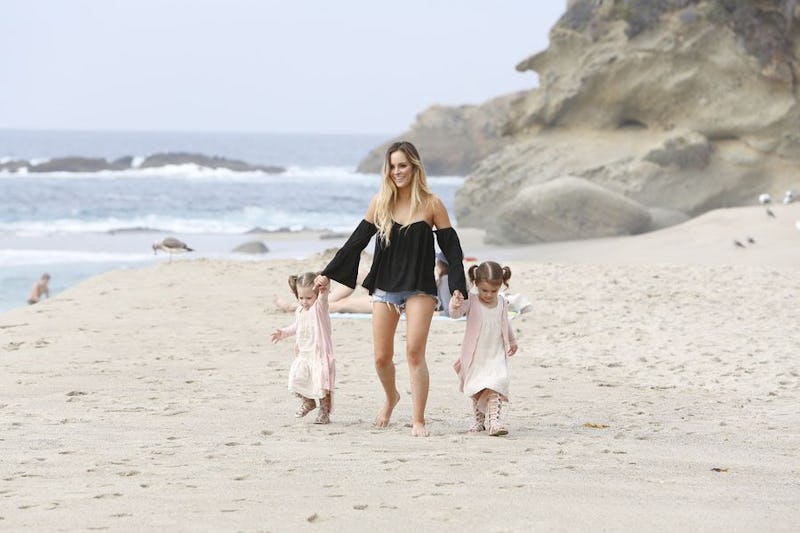 We're one week into the 3rd season of Bachelor in Paradise and it's already amazing. But, in between Chad meltdowns, some contestants seem genuinely there to find love. Single mom and former contestant on Ben's season, Amanda Stanton is back to try to find her soulmate in Paradise. Hey, it worked for Jade and Tanner, so you never know what could happen. From the previews, it looks like Nick Viall and Amanda hit it off, but I'm sure he will find some way to become the runner-up for the third time.
Before we take a look back at Amanda Stanton and what happened to her on The Bachelor, let's talk about what's been going on in Paradise. Villain Chad was already sent home by Chris Harrison for being a terrible human being, which was the least surprising thing that happened in the first episode. The most surprising part of the episode was that Nick Viall was the voice of reason. Things are changing, you guys! Also, we need to make note that Daniel is also awful and is probably going to be the Chad replacement this season. I pretty much just want Carly and Amanda to find love and everyone else can leave.
And, if you missed Ben's season of The Bachelor, here's what you need to know about Amanda's time on the show.
Her Introduction
The mother-of-two made a big impression on Ben the first night. She was beautiful, sweet and came off in the best possible light in comparison to others. She remained cool and sober throughout the night while viewers had the usual dose of first night drunkenness from the others. I actually almost forgot about her thanks to Lace and Olivia, but the way she talked about her two children was amazing, and it was clear she was there for ~the right reasons~.
Amanda And Ben's Big Date
In an exact repeat of Chris Soules' date with Britt, Ben took Amanda on a hot air balloon ride in Mexico City, and the date was pretty much perfect. They saw the ancient city of Teotihuacan and had a lovely picnic. Everything went well and she opened up to him about her past and basically everything he needed to know about her. By the end of the date I was firmly #TeamAmanda.
The Teen Mom Comment
No one will ever forget the moment when Olivia made a rude comment about Amanda's children. She was talking about her daughters when Olivia interrupted saying, "I feel like that's an episode of Teen Mom that I watch." Outraged, Amanda retorted, "I just feel like it's almost common sense not to tell somebody that you remind them of a Teen Mom episode." To the cameras, Amanda reminded us that she was 22 and 24 when she had her two children and that she's an adult and has her sh*t together. Go, Amanda!
Ben Met Her Kids
Amanda made it to hometown dates and brought Ben to Laguna Beach where he spent the day with Amanda's daughters. It was very cute watching Ben chasing them around on the beach and looking like a loving family. That is until one of them started screaming and crying, reminding Ben that he's pretty young to become a stepdad. That point was also made apparent by Amanda's parents.
Her Elimination
My problem with the entire Amanda storyline was that Ben allowed the children to get involved and then left her that episode. There was no way he didn't already know that he had a stronger connection with the other three than Amanda. Knowing that, he shouldn't have allowed himself to meet her two daughters. That's a huge step, and he should have sent her home before that major relationship moment if he knew he wasn't 100 percent in.
Hopefully Amanda finds love on Bachelor in Paradise, because she definitely deserves to find the one.
Images: Craig Sjodin, Rick Rowell, Greg Zibilski (3)/ABC; Giphy (2)