The 16 Best Feel-Good Books, Chosen By Goodreads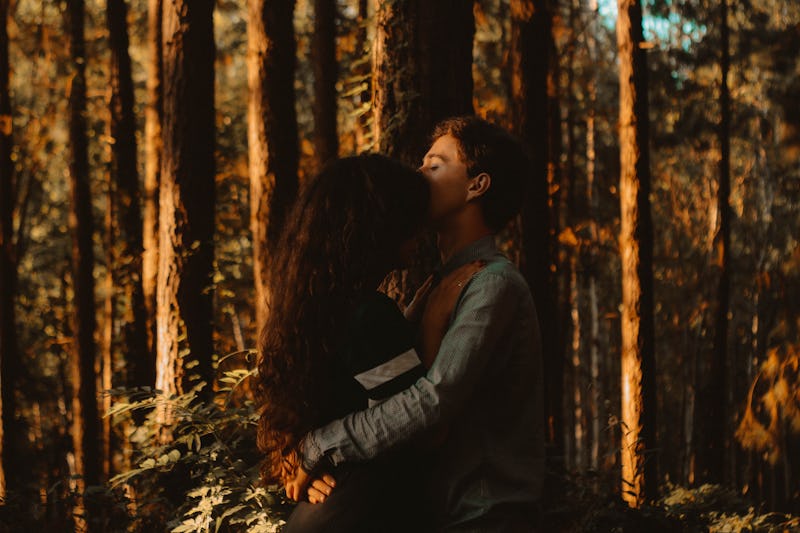 Every book-lover knows that, whether you're having a bad day or are on top of the world, the best feel-good books can raise your spirits. Many of us keep these bookshelf staples in our home libraries for the days when we need a literary pick-me-up. Although we all have our personal favorites, there are some feel-good books we can all agree on.
The good folks over at Goodreads polled their Facebook and Twitter followers to find out what their favorite feel-good books were. The bookish social network reminds us that "[s]ometimes a book gives you just what you need, be it a mood-lightening reminder of other lives and worlds, the distraction of a riveting story, or that warm feeling you get when you escape to a familiar place."
(Every Potterhead reading this just dusted off Harry Potter and the Sorcerer's Stone for their umpteenth re-read.)
It's worth noting that so-called sad books can also make you feel better on bad days. Schadenfreude is real, y'all, and sometimes what you need is to read about someone who is much worse off than you are. No shame, no problem.
No matter which stories make you feel better about yourself, these Goodreads user picks for the best feel-good books are still wonderful to keep around. Check out the 16 recommendations below, and share your thoughts with me on Twitter.
Jane Austen wrote rom-coms before rom-coms were a thing. Readers everywhere have fallen in love with the love story of Elizabeth Bennet and her Mr. Darcy, so it's no surprise Pride and Prejudice made this list.
This philosophical French novella from exiled writer Antoine de Saint-Exupéry made headlines in 2016 with its film adaptation. Read it for yourself to discover what all the fuss is about.
A spunky, book-loving orphan with a heart of gold? Who wouldn't love this book?
If this staple of graduation presents seems a bit over-appreciated, crack it open again and get yourself inspired by good ol' Dr. Seuss.
A lonely and unloved little boy finds magic and friendship in this feel-good children's novel from Roald Dahl.
Set in Botswana, Alexander McCall Smith's The No. 1 Ladies' Detective Agency centers on Mma Precious Ramotswe: her country's first female investigator.
Erin Morgenstern's debut fantasy novel about two performers locked in a magical battle hit bestseller lists back in 2011, and has remained popular ever since.
A Walk in the Woods is Bill Bryson's humorous travel book about his attempt to thru-hike the Appalachian Trail with his out-of-shape friend, "Stephen Katz" (Matt Angerer).
The Alchemist centers on a young shepherd who, after being convinced he has had a prophetic dream, journeys from his home in Spain to see the Egyptian Pyramids.
Uprooted from their home in wartime England, four children discover a magical world within a wardrobe in the quiet, old house in which they've been sheltered.
Mere moments before Earth is destroyed to make way for an intergalactic superhighway, Arthur Dent is spirited away into improbable, outer space adventures by his alien friend.
Young adult romance author David Levithan shines with this lovely 2003 novel, which follows a young high school student who commits to performing love-proving acts in order to win back his boyfriend.
The first book in Jan Karon's Mitford Years series introduces readers to the charming little town of Mitford, North Carolina and its residents.
This epistolary modern romance centers on Alex and Rosie: a pair of Irish lovers separated by an unplanned pregnancy, college, and the Atlantic Ocean.
The first of P.G. Wodehouse's Jeeves comedies, My Man Jeeves introduces readers to the bumbling Bertie Wooster and his clever butler, Jeeves.
16. Pollyanna by Eleanor H. Porter
Perfect for anyone who loves Anne of Green Gables, Pollyanna follows a cheerful orphan who brightens the lives of her strict Aunt Polly and their neighbors.
Image: mybookbath/Instagram