Pantone's Color of the Year is the Perfect Summer Hue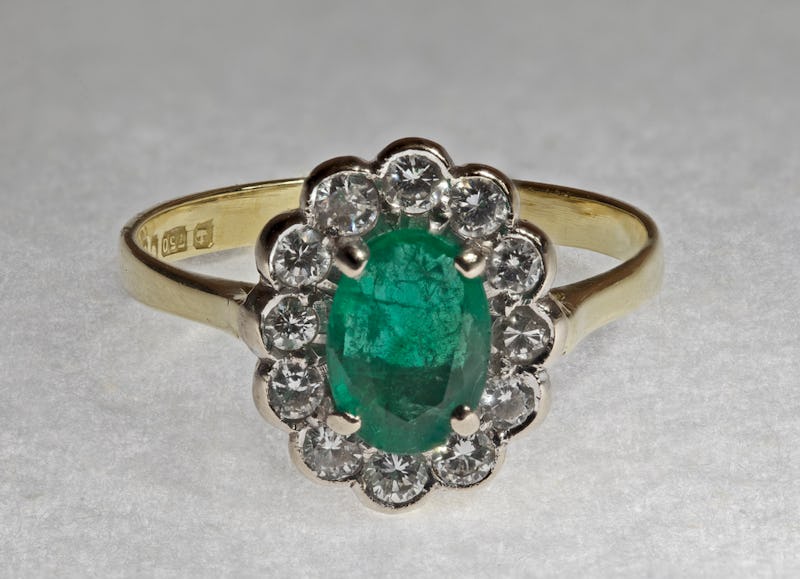 Remember back in the beginning of the year when Pantone deemed emerald green the color du 2013? That pretty shade between true green and true blue on the color wheel was oh-so-hot for a few months, but now people seem to have gone back to wearing lots of neutrals for summer. That's all lovely and good, but may I remind you of the power of this fantastic hue?
Emerald green is a cool, lush shade that will lower your blood pressure during a bad commute. It's a smart way to stand out in a crowd of summer neons and whites. Just because you can't afford Elizabeth Taylor's legendary emerald-and-diamond necklace doesn't mean you can't hop back on this color bandwagon. Four smart ways to wear it for this season:
Nails: Well, duh. An emerald nail is just as bright as neon, but ten times more unexpected. Start with a coat of white polish to help this hue reach its true potential.
Eyes: Who's a green-eyed monster now? Sephora teamed up with Pantone to focus on emerald eyes this year, and their collection is designed to create an eye that's one part devious temptress and one part nature goddess.
Jewels: It wouldn't be right to namedrop "emerald" without talking about the gem itself. Most of the world's emeralds are mined in Colombia, and these stones have long been favored by ladies and gentlemen who want something more colorful than a diamond. (Then there are the iconic divas, like the previously mentioned Taylor, who want both.) Just because you're not in the market for the Chalk Emerald Ring doesn't mean you can't wear the real thing: This friendship cat bracelet has two tiny emerald eyes— the better to see you with, my dear.
Outfit: This frock, instead of your little black dress. This bra (on sale!). These peacock-feather flats or these green and gold heels. A striking piece of emerald clothing is a guaranteed way to look like a cool mermaid at hot summer parties — unless it's a party of graphic designers who are passionate about Pantone. In that case, impress them by wearing mustardy "Mimosa," Pantone's 2009 Color of the Year. Did somebody say throwback?