All The Netflix Hidden TV Gems You Need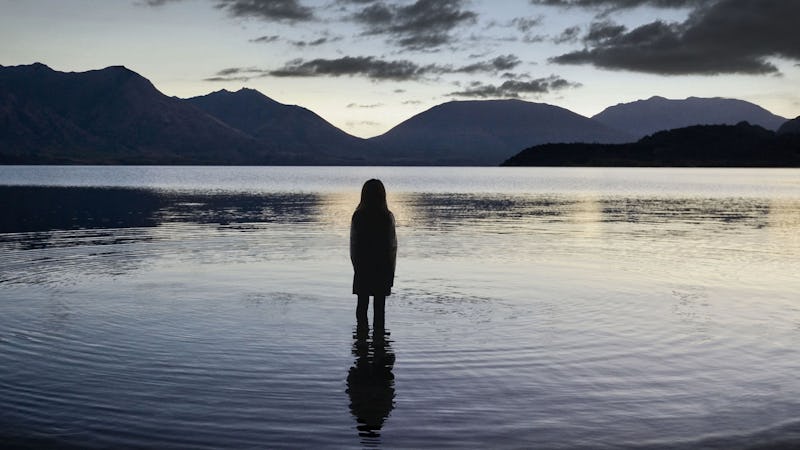 There's a time and a place for Netflix. 24/7 and anywhere, obviously, why are you even asking me that? But, as everyone knows, sifting through the endless array of TV shows, movies, and Netflix original series can be a daunting task. The great paradox of choice causes you to be paralyzed by too many options, preventing you from actually ever hitting the play button in the first place. Before you know it, you've been looking at titles for an hour, haven't settled on anything, and are starting to feel tired. Luckily, I've got a guide to help you during those times of uncertainty. A guide full of hidden TV gems on Netflix that, at this very moment, you need to be watching.
The best TV shows on Netflix right now aren't always the ones that you've heard about. Sometimes, they are the underrated, overlooked ones just waiting to be discovered — or, in some cases, rediscovered. From an Idris Elba crime drama to a cynical animated horse to a French show about zombies, there's a hidden gem for every kind of mood you happen to find yourself in. Below is a full list of recommended TV shows available on your favorite streaming service, curated by yours truly.
1. Occupied
A Norwegian political thriller that takes place in the near future. At this time, Russia occupies Norway to restore oil production, which then prompts a Europe wide energy crisis. In effect, Norway's Green Party has to stop the country's oil production. If that sounds confusing, don't worry. It is. But it's also incredibly captivating.
2. Top Boy
Looking for something to replace your love for the critically acclaimed The Wire? As a humanizing look at the drug gangs of East London, Top Boy's your answer.
3. Rectify
Daniel Holden has been let out of prison after serving 19 years on Death Row for the rape and murder of his girlfriend, Hannah. Rectify is like Serial meets Southern Gothic meets the crime drama you've been waiting to get obsessed over.
4. Documentary Now!
The IFC comedy series — created by Bill Hader, Fred Armisen, and Seth Meyers — is a quirky mockumentary anthology, where Hader and Armisen take on a famous documentary and give it their own spin.
5. Sirens
If you're looking for something lighter, the short lived sitcom about EMTs in Chicago will do the trick.
6. River
In a six episode series, Stellan Skarskgard plays a police detective struggling with the aftermath of his wife's death.
7. The Principal
The principal of an all boys school in Sydney seems to be doing fine at his job. That is, until a student is found dead on campus in this Australian drama.
8. Top Of The Lake
The beautifully shot crime drama has already racked up its fair amount of accolades and die hard fans. For good reason too, since it's remarkable and intricate in both story and visuals.
9. An Idiot Abroad
The premise is simple: The Office creator Ricky Gervais sends his friend Karl Pilkington to travel around the glove, nudging him to do uncomfortable things. The payoff happens to be even bigger, as Pilkington has such deadpan delivery and childlike wonder that it's hard not to laugh at his viewpoints of the world.
10. Death Note
A Japanese anime series about Light Yagami, a high schooler who discovers a pretty terrifying supernatural notebook. A notebook that allows its user to kill anyone he knows the name of.
11. Legit
Australian comedian Jim Jefferies plays an exaggerated version of himself living in Los Angeles as a, well, comedian. He's surrounded by his best friend Steve and Steve's little brother Billy, who has muscular dystrophy, and whom Jim takes under his own broken wing.
12. Detectorists
Two friends. Some medal detectors. One desire to strike it rich. The eccentric British comedy is both laugh out loud funny and full of melancholy.
13. Velvet
A Spanish soap opera about the heir to a fashion empire falling in love with a seamstress. All set in Madrid in the 1950s. You know you want to watch this.
14. The Inbetweeners
The irreverent British comedy follows four teenagers as they attempt to navigate what it feels like to not fit in with one particular crowd.
15. Happy Valley
This BBC drama tells the story of a U.K. cop (Catherine Cawood), who's dealing with her own personal tragedies in a small West Yorkshire town. And, just as a side note, Sarah Lancashire gives an incredible performance as Catherine.
16. Black Books
Comedians Dylan Moran and Bill Bailey lead this comedy about the eccentric second-hand bookstore owner Bernard Black and his assistant, Manny.
17. The Returned
A French, post apocalyptic zombie series. Do I really have to say more?
Now that you're not wasting your time scrolling through all those options, you better get started on these shows ASAP. You're welcome.
Images: Sundance TV