17 Incredible Shows You Didn't Know Are On Netflix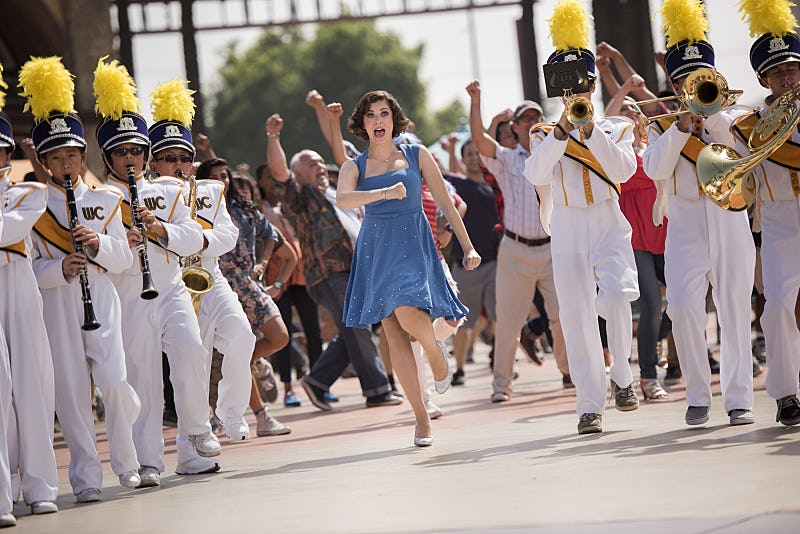 Raise your hand if you've spent a weekend binge watching Orange is the New Black or full seasons of The Office on Netflix. Unless you've been living in some kind of Netflix-free limbo for the past few years, odds are you just raised your hand and waved it high and proud. But, while you've all been busy binge watching the same shows over and over on Netflix, the site has been adding more and more television shows to their streaming library. With all the shows available at the click of a button, it's likely you've missed a few. So, instead of re-watching those last few seasons of House of Cards, here are 17 incredible shows you never realized were on Netflix.
Read more: Shows & Movies Like 'Bridgerton' To Watch After The Netflix Series
It might be blasphemous to say this, but Netflix's television collection rivals its film library in every way. The streaming site has every genre, from reality cooking shows to foreign science fiction, not to mention increasingly timely additions of new episodes and seasons for current shows like Grey's Anatomy and Jane the Virgin. In all the TV options, it's easy to get lost. Unless you're willing to do some serious browsing, great shows will pass right by you! Thankfully, I'm not going to let that happen. Here are 17 incredible shows on Netflix that you should be watching.
1. Fringe
Fox's great science fiction adventure, Fringe is all on Netflix — that's five whole seasons, people! Created by the same team that made Lost, Fringe is only slightly less confusing, but, take heart, it actually has an ending that makes sense. If you love following mythology shows, this one's for you.
2. iZombie
The CW's graphic novel inspired dramedy only just finished its second season, but, like many other CW shows, iZombie's first season is already on Netflix, and it's only a matter of time before Season 2 follows suit. Get hooked on this zombie/mystery show before Season 3 premieres this fall.
3. Dexter
All eight seasons of this serial killer drama are available on Netflix, so now might be the perfect time to catch up on the show your friends were all talking about four years ago.
4. Crazy Ex-Girlfriend
Mere months after completing its first season on The CW, Crazy Ex-Girlfriend is already streaming on Netflix, likely in the hopes that the show will gain more fans before Season 2. The show earned a ton of buzz last season, and if you felt left out, now would be the time to catch up.
5. Shameless
Those who don't have Showtime, rejoice! Shameless (the US version) is on Netflix, so you can watch the crazy Gallagher family in all its glory. Warning: Shameless is not for the faint of heart, you might want to watch with a box of Kleenex handy.
6. Xena Warrior Princess
I'm not sure how many people would call Xena Warrior Princess "increadible," but it sure is iconic.
7. Alias
If you're used to thinking of Jennifer Garner as Ben Affleck's wife (or ex), then you obviously haven't watched Garner kick ass as super spy Sydney Bristow on Alias. Created by J.J. Abrams, Alias has everything you could ever want in a television show, including pre-superstardom Bradley Cooper.
8. Better Off Ted
This sitcom was cancelled after only two, 13-episode seasons, but remains a fan favorite. If you're one of the dummies who missed out when Better off Ted was on the air, then Netflix has come to your rescue!
9. Don't Trust the B- in Apt 23
Another comedy cancelled before its time, Don't Trust The B- in Apartment 23 was a gem of a sitcom. I guess, we should be thankful it ended in 2013, if only because it freed up star Krysten Ritter to play Jessica Jones. Still, the show, which also starred Dreama Walker and James Van Der Beek as a hilarious version of, well, James Van Der Beek, deserved better.
10. Being Mary Jane
Watch Gabrielle Union take on the world as Mary Jane, a television talk show host, on BET's original series. The show is getting ready to start its fourth season, but the entire first three seasons are already streaming on Netflix.
11. Freaks and Geeks
If you're a real TV lover, then odds are Freaks and Geeks has already been checked off your watch list. However, the show from creator Paul Feig and writer Judd Apatow deserves a mention. What other show could give you young James Franco, John Francis Daley, Linda Cardellini, Seth Rogen and Jason Segel?
12. Luther
Still don't think Idris Elba has what it takes to play James Bond? One episode of the BBC's gritty detective thriller, Luther, will change your mind.
13. Tudors
Tudors is like Game of Thrones, only based on true events! Plus, it's got great eye candy courtesy of Superman star Henry Cavill, Jonathan Rhys Meyers, and a pre-GoT Natalie Dormer.
14. Raising Hope
You need Martha Plimpton in Raising Hope in your life. Trust me.
15. Damages
If Damages is that show you always meant to watch, but never did, well, I hate to break it to you, but now you kind of have no excuse not to watch it.
16. Skins
Britain's sexy teen drama loved to push the envelope. Consider it the British version of Degrassi, only better and with Nicholas Hoult and Dev Patel in it.
17. Parenthood
OK, so you probably already know that Parenthood is on Netflix, but just in case: PARENTHOOD IS ON NETFLIX AND YOU SHOULD GO WATCH IT IMMEDIATELY.
May your binge watching begin!
Images: Eddy Chen/The CW; Giphy (16); fangirl-utopia/tumblr