Never Forget Brandon's Shining 'Bach' Moment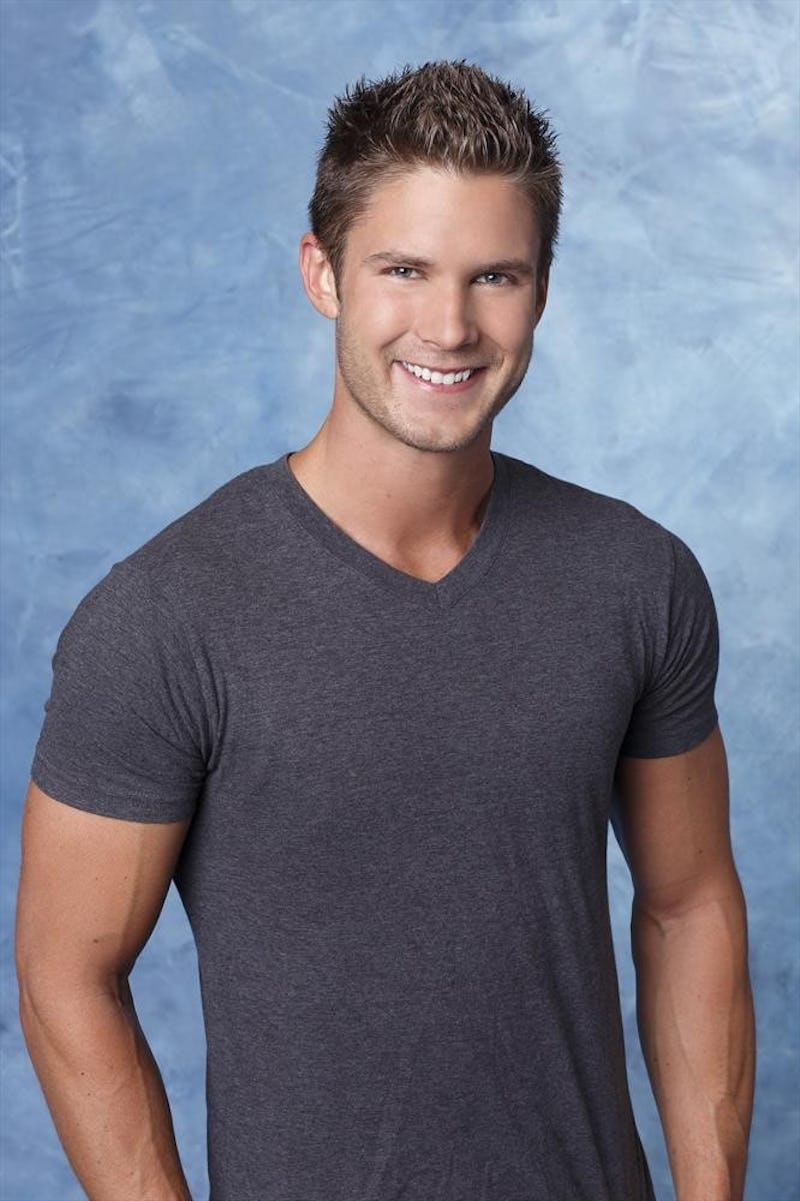 One of the things I love most about Bachelor in Paradise is the constant revolving door of cast members, and Tuesday night's episode brought in a pretty familiar face. Brandon Andreen arrived in Paradise, and you may recognize him from Desiree Hartsock's season of The Bachelorette. He wasted no time in catching a few of the women's eyes, but that isn't quite what happened during his last venture into the franchise. So what happened to Brandon on The Bachelorette ? Not much, y'all.
Unfortunately, Brandon only lasted three weeks into Desiree's season, and he didn't exactly make the the best first impression. Very early on in the season, he got very real with Des, telling her really emotional and personal stories about his difficult childhood. Don't get me wrong — he should definitely talk about that kind of thing if it's important to him, but maybe not so soon after first meeting someone? But whether it was because of how open he was or not, he didn't click with Desiree, and she decided to send him home during one of the earliest rose ceremonies of the season. Not that it matters now, because Brandon is back on BiP, and he has another shot at love after all.
Brandon's other claim to fame? He did end up being part of the Soulja Boy music video date, and that was awkward, too.
It'll be interesting to see where BIP takes Brandon. Hopefully, his stay in Paradise will be a little longer than his stay in the Bach mansion!
Image: ABC