'PLL' Just Dropped A Major Sibling Bombshell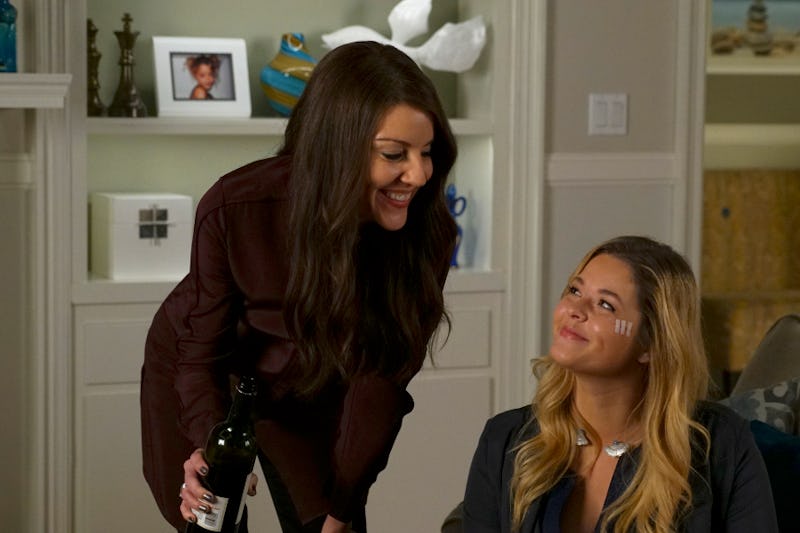 And DiLaurentis family secrets just keep on coming. Because it turns out that Charlotte isn't Mary Drake's only child on Pretty Little Liars . Come to find out, she also gave birth to another kid, making her or she Charlotte's biological sibling. So who is Mary's other child? Naturally, fans weren't given a concrete answer right away, but I think it's safe to say that whoever this mystery person is may very well be the villainous A.D. At the end of the episode, a gloved person is shown burning a file that is labeled "Noel." Could this be yet another red herring or was this the writers' way of telling us that Noel is actually Charlotte's brother?
As per usual, this new episode has introduced just as many questions as it does answers without much evidence to back anything up. Heck, we're not even sure if Mary's other child was a boy or a girl, so that doesn't exactly narrow the field down much. Having it be Noel would definitely make sense, of course, and help explain his recent return to Rosewood. Plus, the whole, creepy "I See You" message that A.D. wrote on the back of the Liars' car is the exact same thing that Noel wrote on Ezra's car when he saw them together in Season 1. Coincidence? That seems highly unlikely.
But then again, when has this show ever laid the pieces of a puzzle out so simply for viewers? Something tells me there's more to this than meets the eye. It's possible Jenna could be the unknown sibling or maybe it's Lucas or Paige or the numerous other people who have (or will) pop back into our lives. The fact of the matter is that right now we shouldn't jump to any conclusions. But one thing's for sure, even if Noel doesn't turn out to be Charlotte's sibling, he's definitely involved in whatever is going on here in a very big way.
Image: Byron Cohen/Freeform