'Below Deck' Fans Need To See This Music Video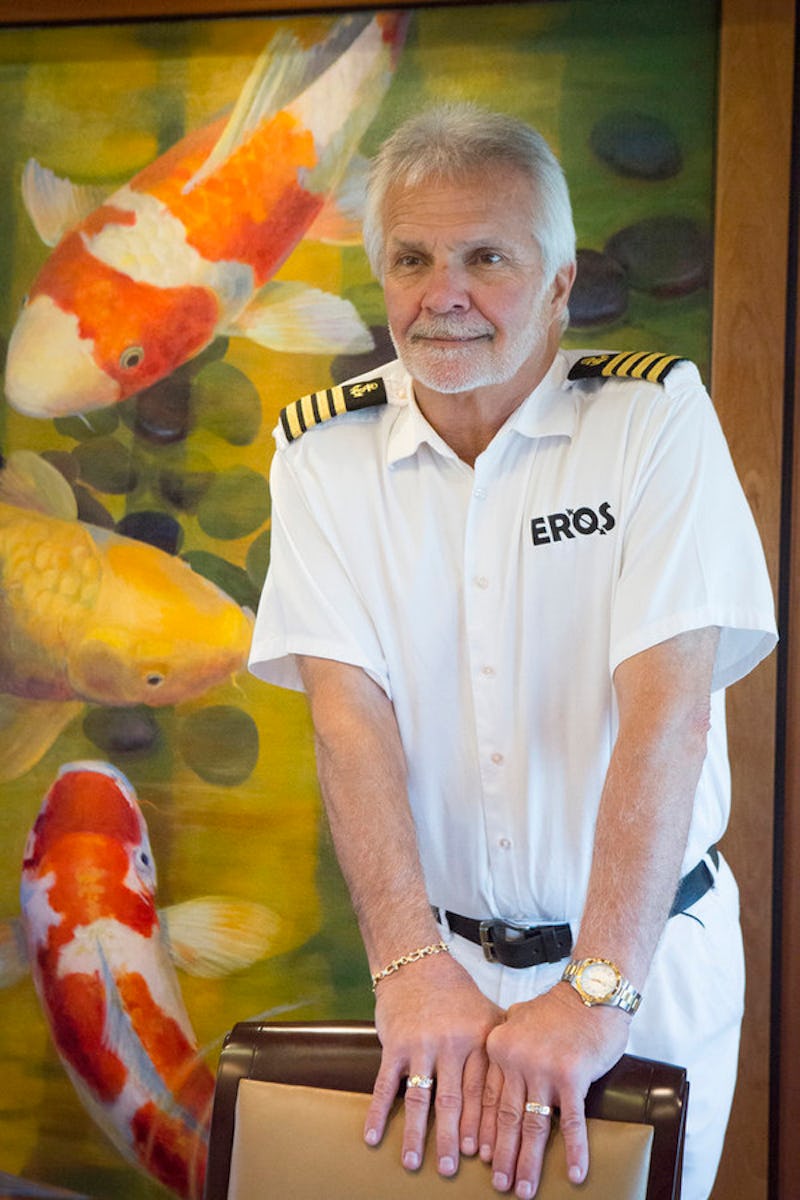 Who is your favorite Below Deck crew member? Don't worry, there's no wrong answer — unless you were planning on saying anyone besides Captain Lee. It seems Bravo knows that's the case, because to drum up even more excitement for the upcoming Below Deck Season 4 premiere (which, unfortunately, is still nearly a month away), the network has released a Captain Lee tribute music video that celebrates the his best qualities. He is the "Stud of the Sea," after all, and he does it without ever taking off his shirt (thats's a rookie mistake, Below Deck dudes).
If you're a huge Below Deck fan, this should be your (late) summer anthem. The fourth season won't premiere until Sept. 6 at 9 p.m., but in the remaining weekends leading up to Labor Day, you'll be humming this little tune while either relaxing on your yacht or watching old episodes of Below Deck and wishing you had your own yacht. The song captures quite a lot of the Captain's best qualities, from his "no bull" attitude to all of the times he was able to shut down tomfoolery with just a simple command. The video, which you can watch below, transforms Captain Lee's tip top management skills into a theme song worthy of a 1980s action hero, complete with captions, bright colors, and tons of shots of him staring out at the unforgiving Caribbean Sea.
You're free to have your own opinion on which of the Captain's qualities was best memorialized in the video, but for me, it's definitely seeing his sunglasses paired with his dress whites standing in as a slick, Miami Vice-esque suit. The only thing missing from the video is his use of plane tickets to send home misbehavin' crew members, or to threaten those with potential into shaping up. However, it does feature lots of animation over footage of Captain Lee being a total badass, which more than makes up for it and will certainly get you even more excited for the return of Below Deck on Sept. 5.
Image: Paul Drinkwater/Bravo