There's Gonna Be A 'Pride & Prejudice' Sequel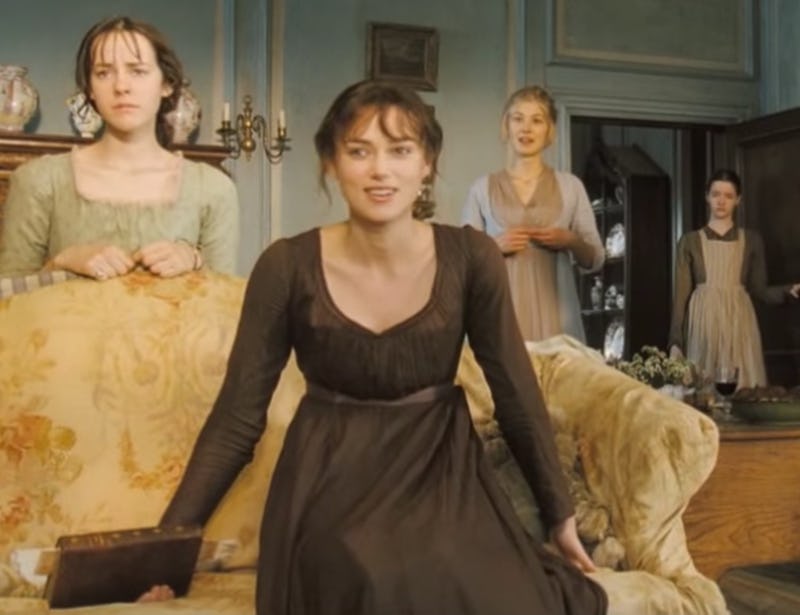 Have you ever wanted to know what happened to Elizabeth and Darcy after the events of Pride and Prejudice? What am I saying, of course you have. Well, that dream might become a reality — because Orion Fiction have just acquired a sequel to Pride and Prejudice . Before you get too excited, it's not written by Jane Austen. (Spoiler alert: she died, like, 200 years ago.)
The sequel, which will be titled Perception, is written by Terri Fleming — and it's going to follow two of the original novel's most neglected characters: Kitty and Mary Bennet. Excitingly, it's going to be set a few years after Pride and Prejudice — meaning we might get a glimpse of our beloved Mr and Mrs Darcy all married up. But as wonderful as that idea is, I'm actually most excited to see what the lesser-known Bennet sisters are up to. Kitty and Mary definitely drew the short straw in Austen's story: introverted Mary was constantly dismissed by her family and fun-loving Kitty could never quite step out of Lydia's shadow.
For the last two centuries, these two sisters have remained largely mysterious. Jemima Forrester, senior commissioning editor at Orion Fiction, said what we've all been thinking when she admitted she "always felt Mary and Kitty got a raw deal in Pride and Prejudice and longed to know how life turned out for them." And at last, perfectly in time to coincide with the 200-year anniversary of Austen's death, we're going to hear their stories.
Funnily enough, this isn't the first time someone's written a sequel to Pride and Prejudice — and it was called Perception one of the last times, too. To be fair, it is a very Austenite title!
Image: Movieclips/YouTube