The Olympics & 'Full House' Collide In One Photo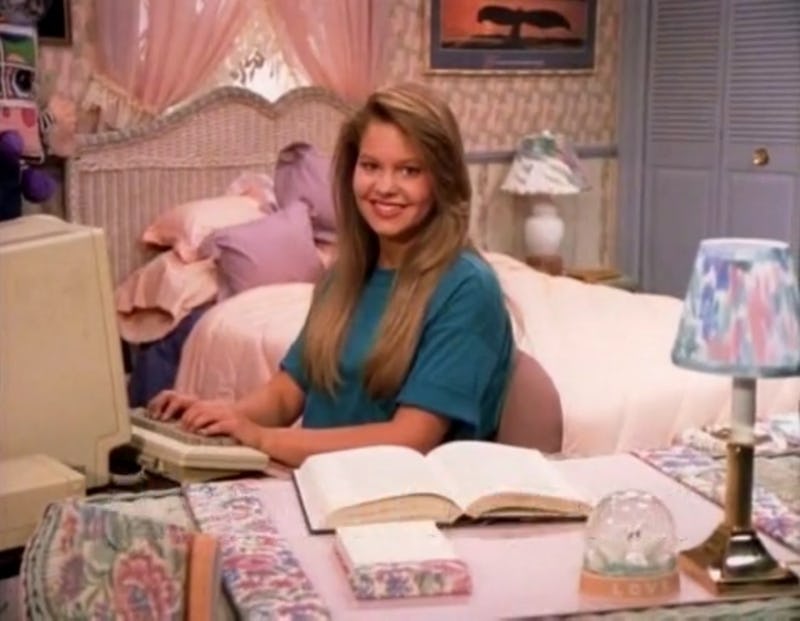 At the moment, it's generally true of everyone in the world that two of their favorite things are '90s nostalgia and the Olympics. That's why this photo of Candace Cameron Bure's husband winning an Olympic medal is resonating with so many of us. Yeah, that's right, your old pal DJ Tanner from Full House and Fuller House has been married to a real-life Olympic athlete since 1996. Or former Olympic athlete, I should say.
We're talking about Russian-American hockey player Valeri "Val" Bure, who played in the National Hockey League for 10 seasons with five different teams from 1994 to 2004 — the Montreal Canadiens, the Calgary Flames, the Florida Panthers, the St. Louis Blues, and the Dallas Stars. In the midst of all that, he also earned himself two Olympic medals in hockey, skating for Russia. At the 1998 Games in Nagano, Bure and his team came away with the silver medal, and, in the 2002 Games in Salt Lake City, it was the bronze.
It was the second of those two victories that Candace Cameron Bure documented on Thursday with a #TBT — she and Valeri Bure were introduced by Full House costar Dave Coulier at a hockey game, ironically enough — that perfectly represents the Venn diagram of my love for the Olympics and my interest in all things Full House.
As you can see from the caption, Candace Cameron Bure initially got confused about which Medal Ceremony she was documenting, which I bet is easy to do when your husband has multiple Olympic medals. No big deal. For my part, I'm just excited that my childhood self and my adulthood self have this little piece of trivia to obsess over. DJ Tanner would be so proud if she could see the dude her real-life counterpart ended up with.
Image: ABC