How And When Brendan Could Be Released From Jail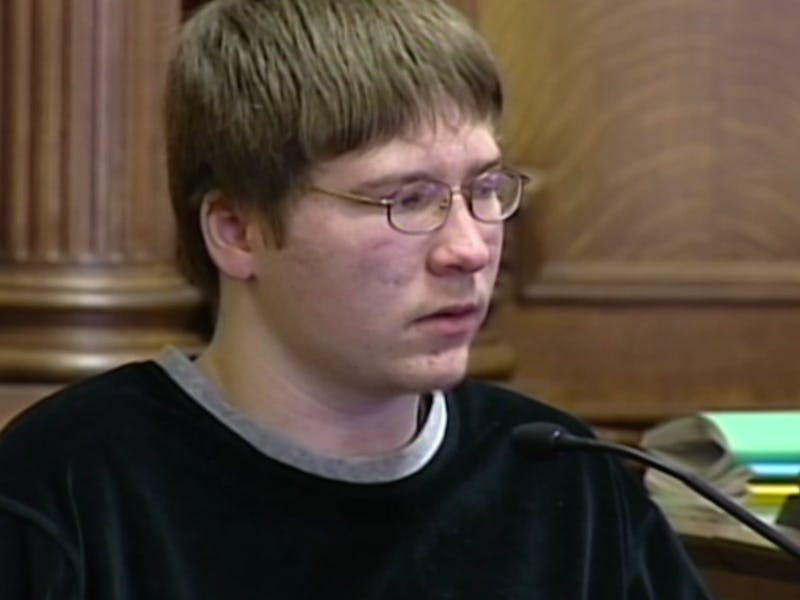 On Friday, it was announced that a federal judge in Milwaukee overturned the conviction of Brendan Dassey, whose case was documented on Making a Murderer. In 2007, Dassey was sentenced to life imprisonment and convicted for the murder of Teresa Halbach, along with his uncle, Steven Avery. Dassey has long claimed he was innocent; Avery filed motions to appeal his conviction in January. With the case gaining national attention due to the Netflix series, many viewers — and those who have followed the case outside of the show — are likely wondering if Dassey will definitely be released from prison. Update: Netflix tells Bustle they do not have a comment about the Dassey case.
Update 2: On Friday, the Making a Murderer filmmakers released the following statement to Bustle: "Today there was a major development for the subjects in our story and this recent news shows the criminal justice system at work. As we have done for the past 10 years, we will continue to document the story as it unfolds, and follow it wherever it may lead."​
Earlier: It's not definite just yet, because the state could attempt to appeal the decision the judge made to overturn the conviction. According to the court, Dassey must be released from prison within 90 days unless the state decides to appeal the decision and retry him. Unless a retrial goes into action, he will be out in November at the latest.
According to a report from TMZ, the judge ruled that Dassey's constitutional rights were violated when he was questioned without an adult present at age 16. According to TMZ, the judge also said, "Dassey's borderline to below average intellectual ability likely made him more susceptible to coercive pressures than a peer of higher intellect."
Those involved with the case, including Dassey's lawyer Steve A. Drizin and Dassey's uncle Steven Avery's lawyer Jerome Buting, have already begun speaking out on social media:
As for whether Dassey's release will be featured on Making a Murderer Season 2, it seems likely as show is back in production as of July. Bustle has reached out to Netflix for comment on whether his release will be included, but has not yet received a response.
Image: Netflix