Brendan Dassey's Mom Reacts To His Big News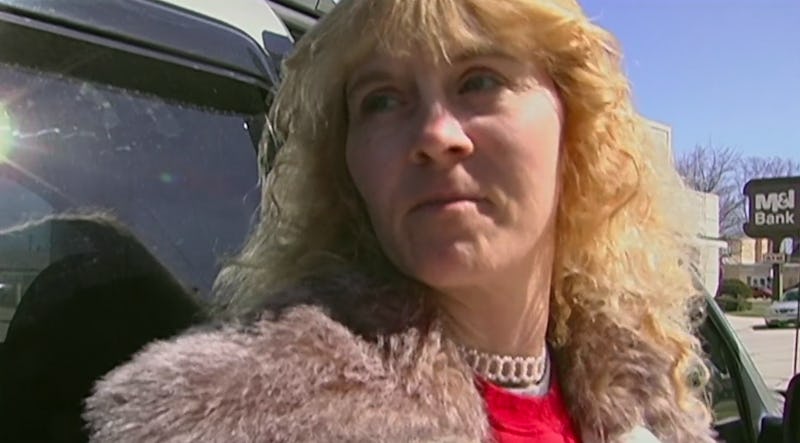 One of the men featured in the Netflix docuseries Making a Murderer has just received what could be life-changing news. On Friday, a federal judge in Milwaukee, Wisconsin, overturned the conviction of Brendan Dassey, reports ABC affiliate WISN. With news of the ruling, many people involved in the case are slowly starting to react to the major development, including Dassey's mom, Barbara Tadych, who responded to his overturned conviction on her Facebook page.
As Making a Murderer viewers know, Dassey and his uncle Steven Avery's trials for the murder of photographer Teresa Halbach were explored in the Netflix docuseries in 2015. In it, viewers saw courtroom footage of Dassey being convicted on all three charges he faced — first-degree intentional homicide, mutilation of a corpse, and first-degree sexual assault — on April 25, 2007. However, Dassey's defense team made the case that Dassey's confession was allegedly coerced and obtained "unconstitutionally" (although the Manitowoc Sheriff's Department has denied these allegations and, in January 2016, Sheriff Robert Hermann told The Wrap, "We're not pleased with the way the film has portrayed [our department].") Dassey was sentenced to life in prison with no parole until 2048, but, now, his conviction has been overturned, and the Los Angeles Times reported that the U.S. District Court in Milwaukee has ordered Dassey to be released within 90 days unless the state decides to retry him.
In response to the news of her son's conviction being overturned, Tadych posted this statement to Facebook:
We want to thank everyone for the love and support that you all given us. I want to make a special announcement to THANK Laura [Nirider] and Steven Drizin for making brendans [sic] release possible. And of course the federal judge.
Tadych also posted a photo of herself and an unidentified person showing off their "Justice for Brendan" tattoos that they got after the news. The tattoos say "Justice for Brendan" above a dragonfly with his initials, B.D., underneath.
His mother may have been fighting for this moment for a long time. There is a Change.Org petition allegedly started by her that is seeking to create a new law that would protect minors from coerced or false confessions. Here is what it states about Dassey's own confession on the Change.Org petition, which links back to FreeBrendan.Org:
I spoke with Brendan shortly after his final interrogation ended. He recanted his confession the moment he was out of reach of his interrogators.
I asked him why he told the police that he was involved [in Halbach's murder]. Brendan responded, "They got to my head." It was at this time that I knew my son had been wrongfully pressured by police to provide false information. I know my son. He was not capable at the time of dealing with the overwhelming stress which was put on him by those detectives.
The Manitowoc Sheriff's Department says that Dassey's interrogation followed protocol. The Wisconsin ABC affiliate reached out to the state Attorney General's Office for comment and was given this statement: "As we are currently reviewing Magistrate Judge Duffin's order, we have no comment to offer at this time."
Given Tadych's commitment to her son on Making a Murderer, it's no surprise that she's reacted to the news of his overturned conviction with joy. Now she'll have to wait and see if the state allows Dassey to be released, or if it decides to try him again.
Images: Netflix (2)