Why Was Brendan Dassey's Conviction Overturned?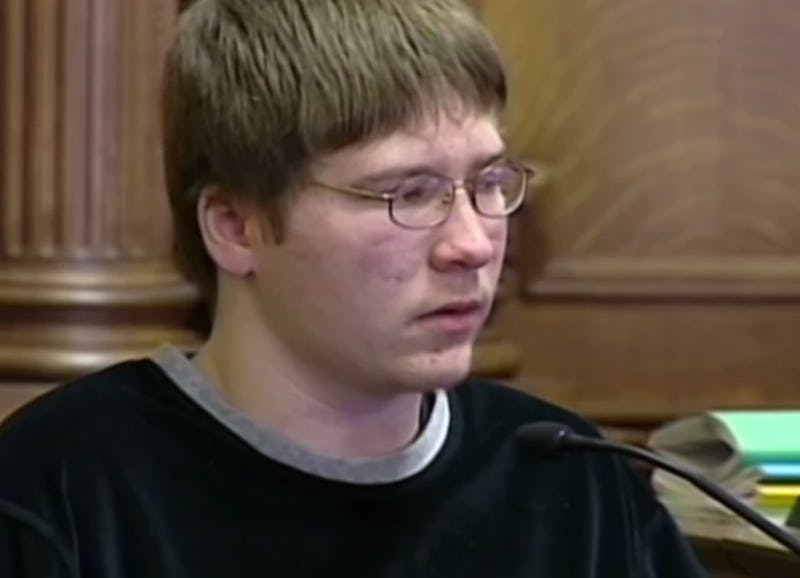 Huge news regarding one of the subjects of Netflix true crime documentary series Making a Murderer: On Friday, a Wisconsin federal court overturned Brendan Dassey's conviction. Dassey, the nephew of Steven Avery, was convicted (along with Avery) on April 25, 2007 of the murder of Teresa Halbach, and Dassey has been serving a life sentence without parole until 2048 since then. Due to this decision, however, ABC affiliate WISN12 reported that Dassey could be released from prison within the next 90 days, unless the state of Wisconsin decides to retry him. But, why was Brandon Dassey's conviction overturned in the first place? The now 26-year-old may be set free sometime in the coming months because the judge declared his original confession "involuntary."
In the court documents obtained by ABC News, Judge William Duffin said the then 16-year-old's confession did not hold water because it was acquired by presenting Dassey with "false promises." The documents also reportedly state that "investigators repeatedly claimed to already know what happened on October 31 and assured Dassey that he had nothing to worry about." Additionally, the court cited "Dassey's age, intellectual deficits, and the absence of a supportive adult" when ruling the confession "involuntary," according to ABC News.
Prior to the conviction being overturned, Manitowoc Sheriff's Department has denied that Dassey's confession to Halbech's murder was obtained "unconstitutionally," and, in Jan. 2016, Sheriff Robert Hermann told The Wrap, "We're not pleased with the way the film has portrayed [the Manitowoc Sheriff Department]."
According to Wisconsin's local ABC station, Judge Duffin also declared the behavior of Dassey's lawyer, Len Kachinsky, "indefensible."
Dassey's confession being ruled "involuntary" was something Dassey's defense team fought to prove during his original trial, and was also highlighted in Making a Murderer Season 1.
Image: Netflix