Jen Saviano Is Coming To 'BIP'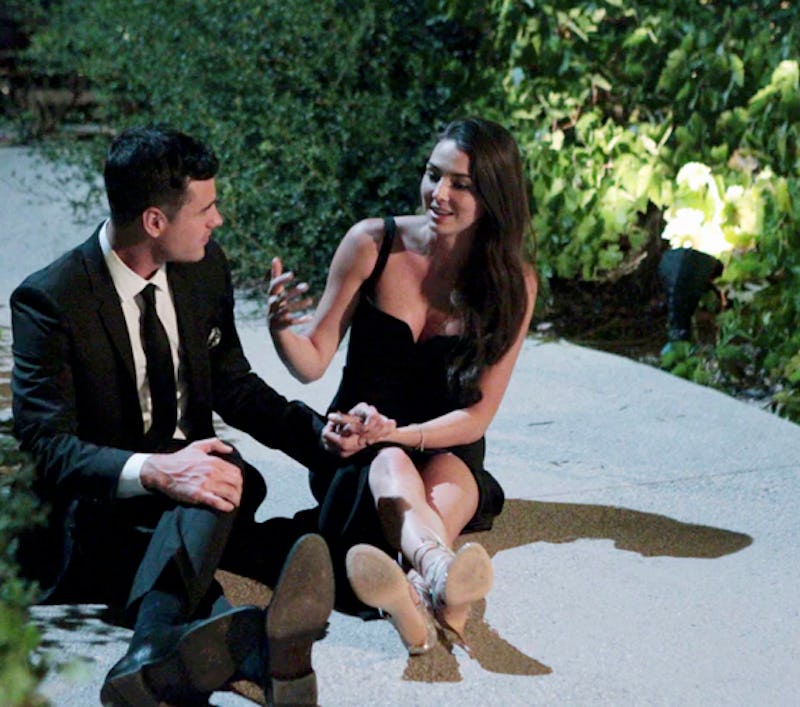 Ah, another day in Bachelor In Paradise, another person coming in to ruin all of the established relationships. The next contestant to visit Mexico on the show is none other than Jen Saviano, a contestant on Ben Higgins' season of The Bachelor , and the promos for the show make it seem like Nick Viall has her eye on her (as do a whole bunch of crabs). But, if you don't remember her, here's a refresher on who Jen from Bachelor In Paradise is.
As I mentioned, Jen Saviano was on Ben's season, and she actually earned Ben's very first kiss as a Bachelor. It was on that school-themed group date they dubbed "Bachelor High," and Ben and Jen (too easy to make jokes there, so I'll leave it be) had obvious chemistry and smooched. What else do you need to know about Jen? She's 26 and, according to her old ABC bio, loves country music, hot weather, and her small business. Amanda Stanton told Us Weekly that Nick Viall allegedly told her when they were on their date that he was hoping to meet Jen in Paradise, so it's no wonder that Amanda chose Josh Murray as soon as they had their great first date, and it's no wonder that Nick seemingly hits it off with Jen.
I really hope this thing between Jen and Nick is true, because if anyone needs a win on national television, it's Nick Viall. Promotions show them kissing on the beach, and he needs not to get his heart smashed again while the whole country watches. From the looks of it, Nick and Jen seem like a good match. They're both relaxed, game-for-anything people. They're also mercilessly attractive, which means I want to watch them kiss on television (but no moaning like Josh and Amanda. Ugh). Will Jen Saviano rescue Nick Viall on Bachelor In Paradise? Could be!
Images: Rick Rowell/ABC