14 Unexpectedly Sad Movies To Watch On Netflix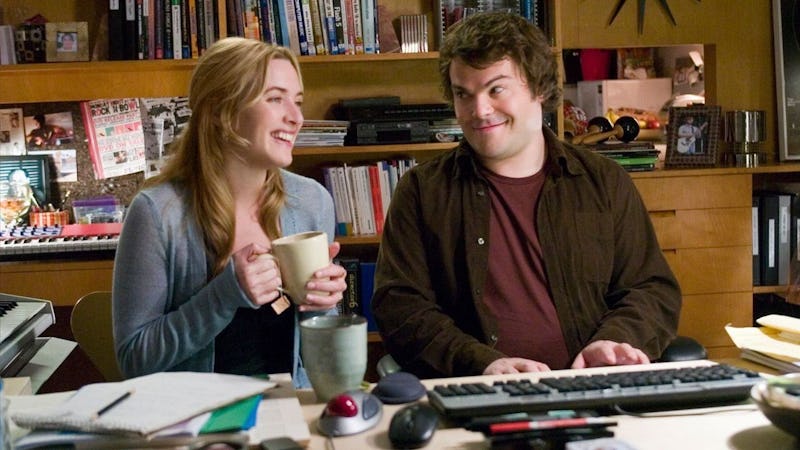 I'm not one of them, but people out there who actually seek out spoilers. They read the last page of a book first. They look at set pictures and read extras' reports about shows and movies that they're planning on watching. Personally, I like to be surprised by entertainment, though the surprises I get aren't always pleasant. Sometimes a movie is drastically different from its trailer or its poster or its other marketing. And who hasn't been clobbered by an unexpectedly sad ending to a movie that looked to be pretty emotionally chill? So I get the desire to protect yourself by finding out what you're getting into. The 14 Netflix movies below have surprisingly depressing endings, something you might want to be aware of before you hit play.
So if you have these movies on your queue, let me warn you now that they may affect you more than you may have predicted. I'm talking surprise deaths, thwarted love, selfless sacrifice, and at least one manipulative usage of the fictional tub toy Scuba Steve. These Netflix movies are out to make you cry, even if they're being super subtle about it. Scroll down for the list and be wary of spoilers.
1. Big Daddy
The father/son bonding between lost little Julian and good-time bachelor Sonny make me long for the days when Adam Sandler played likable guys in the movies. The courtroom scenes where Julian pleads for the judge to let Sonny adopt him are gut-wrenching and spoil any good will I might have towards his real dad for finally stepping up the plate in the end.
2. Jurassic Park
All the survivors are holding hands and smiling in their getaway copter, but like: so many people died? Also Hammond should be in jail for criminal negligence at the very least.
3. Shakespeare In Love
Viola gets shipped off to colonies with a man she doesn't love. Casting her as one of his most intrepid heroines is the least Billy Shakes could do.
4. Begin Again
Musical soulmates bond in every way but the physical and seem content to bottle up their romantic potential. For the art, you see.
5. The Last Five Years
How can a movie about the dissolution of a marriage have an unexpectedly sad ending? Because The Last Five Years also shows the dreamy beginning of the relationship, so the audience really knows what Jamie and Kathy are giving up.
6. The Fast And The Furious
RIP, Jesse. No car fast and furious enough to save you.
7. Into The Wild
It's man versus nature in a tragic true story about the impetus to explore, even beyond what humans are capable of surviving.
8. Sunset Boulevard
Sunset Boulevard starts at the end, narrated by a dead man. But the real surprise of the movie is the depth of pity you'll have for faded starlet Norma Desmond, who's lost her grip on reality.
9. Corpse Bride
Unrequited love gets the Tim Burton treatment in this stop-motion film. Then again, a girl would maybe rather get vengeance than the man of her dreams.
10. The Butler
Long-time White House butler Cecil Gaines lives to see the first African-American president take office, but his beloved wife Gloria misses it. She dies shortly before the Obamas move in.
11. The Holiday
This movie does not sufficiently explain to me how either of these long-distance relationships will be managed in the future, and so I always end it on edge. But I'm rooting for you crazy kids!
12. Pariah
Alike comes into her own as a gay woman in this indie drama. But she has to move forward without the acceptance of her mother. Sad, but true to the experience of so many LGBT teens.
13. Before We Go
What could be more depressing than boarding a train that's moving away from Chris Evans after sharing a magical night together in New York City?
14. Pay It Forward
Pay It Forward seems like a Hallmark Channel disguised as a feature film, what with the good deeds and the redemption. But then sweet, wee Haley Joel Osment dies and you realize you've been emotionally manipulated all along.
Watch these movies on Netflix if you dare, but beware some endings that are bittersweet and some that are just plain old bitter.
Images: Columbia Pictures; Giphy (14)