Where Is Hep Alien From 'Gilmore Girls' Now?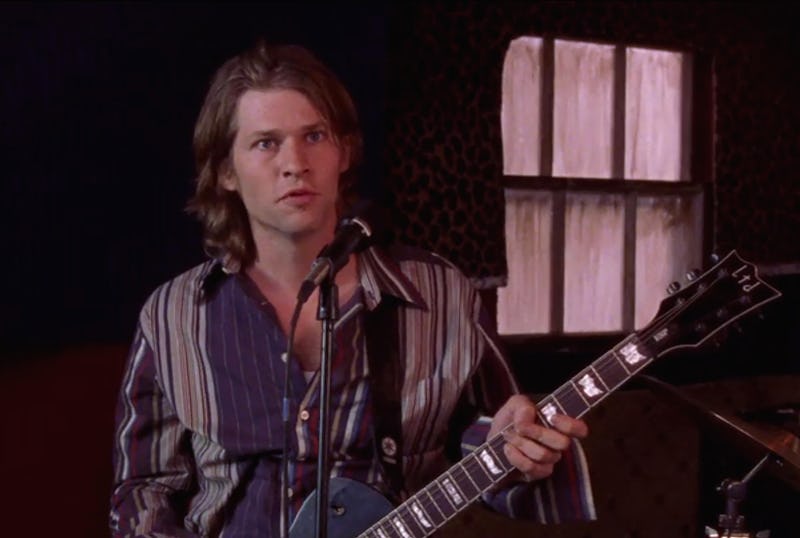 There's only one fictional band that every true Gilmore Girls fan will remember for the rest of their life: Hep Alien, of course. In fact, Stars Hollow would have been a lesser (and quieter, I guess) place without them. Why? Because on top of giving viewers the opportunity to witness Rory's best friend Lane Kim kill it on the drums, the band added another layer of music on a show that was already obsessed with anything that fell under the umbrella of pop culture. Now, according to a post from the new Gilmore Girls Instagram account, Hep Alien looks like it might return for the Gilmore Girls revival on Netflix. It's a great blast from the past — and, with the potential for their return, it's a perfect time to look into where Hep Alien has been all this time, and where will they be if we're able to catch up with them in November when the revival is released.
The image shows the band's old drum set, complete with the Hep Alien logo, but with one notable difference. The back drum's inscribed with the message "NETFLIX WAS HERE." Which means, unless this is some cruel ploy to toy with us, we'll likely be seeing the band in the revival. The caption reads "Follow Them to the Edge Of the Desert was too long" — a reference to a scene in the Season 3 episode "Keg! Max!" where the OG members of the band (Lane, Zack Van Gerbig , Brian Fuller, and Dave Rygalski) are trying to come up with a name. Zack says that "Follow Them to the Edge of the Desert is memorable and classy." Brian, however, suggests that "Even without an inhaler, Follow Them to the Edge of the Dessert is too long."
Both are not wrong. I'm just sad that they vetoed "The Harry Potters" so quickly. Now that you've been reminded of the back story, I present you with the image:
Glorious right? So, where's the band now?
When we last met up with Lane, she had given birth to her two boys, Steve and Kwan. At that point, she had been making less and less music. Her husband Zack — and Hep Alien's lead singer — decided to leave and pursue an opportunity to tour with another band for two months. For all intents and purposes, by the end of the series, Hep Alien wasn't happening. So, are Lane and Zack making any music at this point? Or have they totally lost sight of the rock n roll lifestyle? More than likely, parenthood has made pursuing their passions difficult.
What about Gil? He was older than the other bandmates so his kids are probably out of the house by now. Since he was always the quintessential rock and roller, Hep Alien's lead guitarist certainly will have found a way to keep at his music. If Gil isn't still jamming on that guitar by the time we meet up with him again, then honestly, I give up too.
Oh, and Brian. Can't forget about Brian. Brian Fuller, Hep Alien's base player, had a number of health ailments including but not limited to asthma, hypoglycemia, and pretty poor vision. Though he didn't let that stop him from being a part of the band. Now that years have passed, it's very possible that Brian has left that part of his life behind, has become an accountant, and has settled down with a nice girl. Maybe that nice girl is Kyon — the foreign exchange student that lived with Mrs. Kim after Lane moves out — and who Brian definitely had eyes for. Here's to hoping Brian gets a win.
Wherever life might have taken these musicians, I'm betting they'll come together for at last one last jam session. Hep Alien 4 eva.
Images: Warner Bros. Television; Giphy