Michael Politte Is No Longer A Teen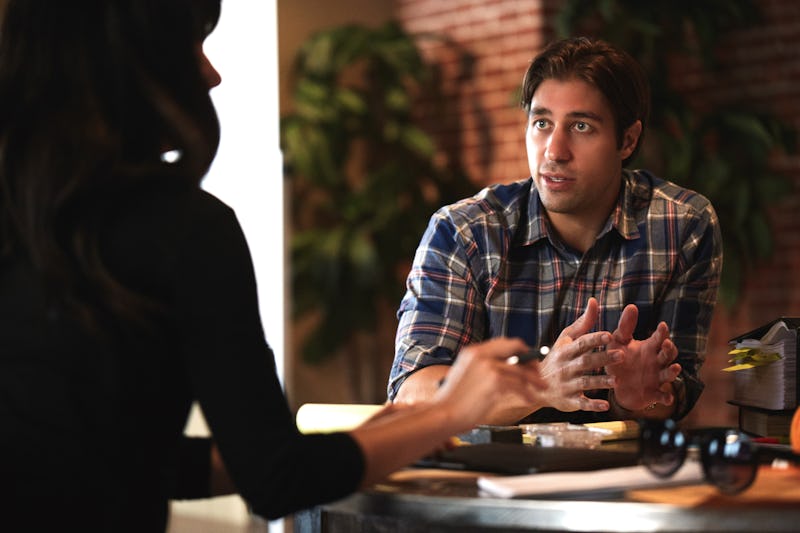 ABC News reported in 2013 that Unlocking The Truth 's Ryan Ferguson was exonerated after spending nearly 10 years in prison for a crime he didn't commit, and he vowed to help make sure that no one would ever go through that again. The newest MTV docuseries is hosted by Ferguson and will investigate three other convicted felons' cases to see if their claims of innocence have merit. According to MTV, one of those men is Michael Politte, who was convicted of the murder of his mother, Rita Politte, and is serving a life sentence in the same jail Ferguson was once in. Years after his conviction, how old is Michael Politte now?
According to the Daily Journal, on December 6, 1998, Politte was arrested after his mother was murdered. She had been beaten and set on fire. Politte was 14 years old at the time of his mother's death, but his trial didn't take place until 2002 when he was 18, and the Daily Journal reported that the 12-member jury took less than five hours to deliberate before reaching a guilty verdict. Tried as an adult, Politte was sentenced to life in prison and is currently serving his term in the Missouri Department of Corrections, according to another Daily Journal article. Politte was 14 at the time of the crime in 1998, making him 32 years old today in 2016. The Journal reports that he has been in custody since the day of his arrest 18 years ago. No matter how much time passes, Politte continues to claim his innocence and expressed it yet again in the trailer for Unlocking The Truth.
In the show, Ferguson and Exoneration Project director and investigator Eva Nagao are looking into Politte's case and his claims of innocence. As Nagao told the Kansas City Star of the series, "It's going to be a hard show to watch because you realize how easily a wrong conviction can occur … [but] you're going to see three individuals who have maintained their innocence for a long time and have been fighting for their freedom for a long time."
How the investigation concludes remains to be seen, but Ferguson and Nagao seem to be intent on leaving no stone unturned.
Images: MTV