The CW Reportedly Wants More 'My Last Days'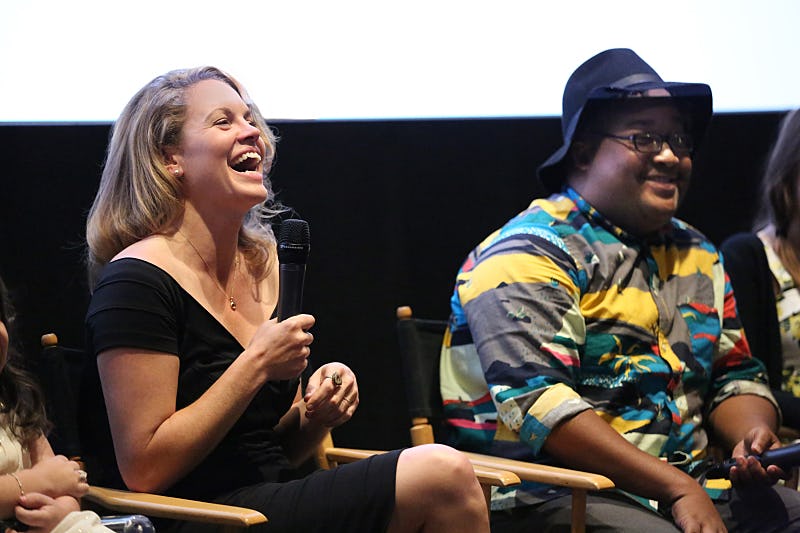 Terminal illness isn't something that people really want to think about, but CW docuseries My Last Days is confronting people with the pain of that situation by profiling several people who are aware that their serious illnesses will result in their death, but still want to work and fight for lots of things that they care about. The show is a testament to human tenacity, and reactions to the Aug. 17 premiere were largely positive. With such a short first season, and the important work it is doing, will My Last Days return for more episodes? Even though The CW hasn't decided on where or when it will be back, all signs seem to point to more of this series. First of all, the host, Jane the Virgin star Justin Baldoni, has been working on the docuseries for years, even before it reached The CW.
And, even better news, a reporter at the Television Critics' Association reported on Twitter that during the CW's panel, they allegedly announced an additional season of the show would be coming to the network at some point. The CW has yet to confirm this statement or clarify that there's a specific time that the show will return. So the hiatus between the first and possible second season of My Last Days is still undecided.
The people who are profiled on the show are not consumed with their illnesses or their life expectancy. Instead, they've all decided to devote their lives to enjoying all the experiences they can before they lose any. For example, Kendrick David Evans, who may be sacrificing more time in favor of keeping his singing voice, has a song on the series' soundtrack. Kat is battling gastric cancer, but she still attempts to find ways of enjoying food. Every single person on the show has a story like this, and it's incredibly emotional to watch such intimate moments.
So the reason to watch is right in Baldori's opening monologue: Even though it's a show that doesn't shy away from the reality of death, more than anything, My Last Days celebrates life. Each person on the show has charitable causes that they're promoting, and each one is trying to avoid any condescension or pity for their conditions. It certainly leans on the sweetness, but at its best, My Last Days is giving a name and a face to important parts of life that don't often get a spotlight.
Image: The CW