Is Frank Ocean Still Releasing His New Album Soon?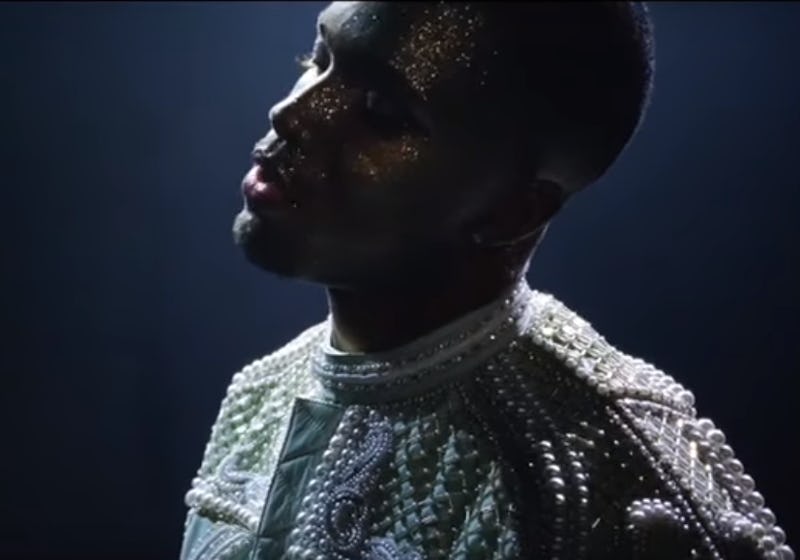 If you found yourself full of the joys of Frank Ocean on Friday morning thanks to the release of Ocean's visual album Endless , then prepare yourself for another wave of unbridled excitement. Because early on Saturday morning, Ocean's new song "Nikes" was released, and it's absolutely stunning. Revealed exclusively by Apple Music, the song is the second musical release to be unveiled by Ocean in August, along with a breathtaking (and NSFW) music video for "Nikes" (which can be viewed on Apple Music or Ocean's website). Intriguingly, the song is not featured on Endless, which is providing fans with the hope that the track could be the first single from Boy's Don't Cry — which is, according to Rolling Stone, now titled something entirely different. Ocean's long awaited second album. Of course, this raises another vital question regarding Ocean's music: Does "Nikes" mean that the album formerly known as Boy's Don't Cry could be released soon?
As fans will already be aware, the ever elusive artist has been incredibly mysterious in providing fans with any tangible information regarding a release date for the album formerly known as Boy's Don't Cry. I mean, our emotions have been toyed with repeatedly for the best part of a year in following speculation of a release date. There was a library card on Ocean's website which led fans to believe that July 2 could be the release date, while a New York Times article reported that the album was due to be dropped on August 5. But alas, both of those dates came and went without even a single sign of the album formerly known as Boy's Don't Cry appearing.
However, the release of Endless gave us all hope: Rolling Stone reported the fact that " Endless is a different project from [Ocean's] proper new album," clarifying that the visual album was a separate entity to the album formerly known as Boy's Don't Cry. An Apple representative also told Pitchfork to "keep an eye out this weekend for more Frank," which led many fans to speculate that the second album could be dropping any day now. What now seems apparent is that Apple may have been talking about the release of "Nikes," rather than the release of the album formerly known as Boy's Don't Cry.
So what's going on? Are we really going to be tortured for much longer in waiting for this album to finally be released? Sadly, it seems as though that could well be the case. Unless Ocean decides to complete his weekend of musical releases by dropping Boy's Don't Cry early on Sunday morning, then it seems unlikely that we'll be hearing it this weekend. The official global release day of albums was set to Friday by the International Federation of the Phonographic Industry (IFPI) back in 2015, and as such it would make sense that Ocean would instead be releasing the album on a Friday, rather than a Sunday.
But, don't lose hope just yet, because there could actually be a (not far off) significant date in mind for Boy's Don't Cry to be released, and it would make perfect sense for the artist. As fans will be aware, Ocean's cover of "At Your Best (You Are Luhh)" was featured as the second song on Endless. It's a cover version of a song by The Isley Brothers, which Aaliyah also covered back in 1994. Ocean originally released a stripped back cover version of the song back in 2015, on January 17 as a beautiful tribute to Aaliyah — the date was the late singers birthday.
A clear fan of Aaliyah, it wouldn't seem too far-fetched that Ocean may be releasing the album formerly known as Boy's Don't Cry on another significant date of the singers death. With that in mind, I'm starting to think that Ocean could well be releasing his second album on August 26 as a tribute to Aaliyah: August 25 will mark the 15th anniversary of her death. Considering that "Nikes" contains lyrics which pay tribute to the late artists A$AP Yams (pictured below, from the music video) and Pimp C, it seems fitting that Ocean may also choose to release his second album just a day after this symbolic date for Aaliyah fans.
Still, part of the reason why I love Ocean is that he isn't a conventional musical artist. He continues to surprise and be creative on his terms, even if that means spending four years ensuring that an album is created, marketed and released in a way that he's totally happy with and in control of. Whether or not we see the release of the album formerly known as Boy's Don't Cry on August 26 as I've dreamily theorized will remain to be seen, but for now, at least we have the gorgeous strains of "Nikes" to play on repeat whilst we wait.
Images: AppleMusic (4)