About Michiel Huisman's 'Orphan Black' Role...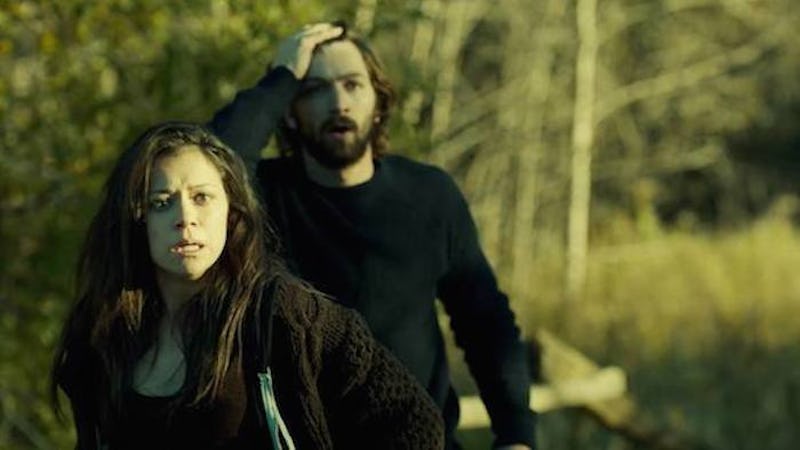 If you don't want potential spoilers for Orphan Black's upcoming second season, turn away now! There's a lot of mystery and intrigue in the new trailer for BBC America's Orphan Black . Being that we are just over a month out from the second second of the Tatiana Maslany-fronted series, more details and questions are being raised as promotion shifts into third gear. Among those doing the talking is Game of Thrones and Nashville actor Michiel Huisman, who plays a new character named Cal Morrison. And in a recent interview with Zap2it, Huisman gave us details that got us thinking. Could Cal be someone old, rather than new, to Sarah Manning's life?
Reportedly a rugged outdoorsy type with emotional depth and a sixth sense about people and situations, Cal is thrown head-first into the clone caper. As the actor tells it, though, there may be more to the story than all that. "Cal and Sarah have a love interest that kind of is dangerous, almost. And [pauses] I think I'll stay away from answering that part about the past, because then I'd be in spoiler territory. So basically, my storyline involves Sarah, and we have a love going on, and it's not without danger."
What was most interesting was Huisman's repeated refusal to comment on the duo's potential past and if there even is one. When discussing the trailer's revealing (and shocking) kiss between Cal and Sarah — especially considering the relationship of her and Paul's — Huisman stated that he "was also surprised to see how they spoiled it." But after "thinking about everything," he realized there are enough questions created by the kiss — "What does that mean? What does that mean for Paul? How do they know each other? How long have they known each other?" — that it didn't spoil the crux of their storyline. Which lead us to our next conclusion...
What if Cal is Kira's father?
Considering the official character details from BBC America, the theory becomes plausible. Apparently the character Cal's journey will be fraught with surprise, danger, and revelations he could never see coming. (Revelations, interesting.) And we already know that Sarah and Kira will be hiding out in his secluded cabin in the woods, complete with Cal putting his life on the line to cover for them. And apparently (super-spoiler alert!) Cal ends up killing someone in order to protect the duo before all three head out on the run.
Now: given those details, it feels increasingly likely that Cal is Kira's father. From where I'm standing, people don't kill all willy-nilly for random strangers — especially those with "an emotional depth" and "sixth sense about people and situations." Besides, we already know that Sarah is on the hunt for Kira, doesn't trust Mrs. S, can't go to Felix, but needs someone who's willing to protect this girl by any means necessary. So why wouldn't she go to the father? (Which we already know is not Vic.) Eh? Eh? See! Considering the series has already promised to discuss not only Sarah's motherhood but Kira's healing abilities, bringing the father into the mix would certainly aid in that process. Besides we need to talk about something positive since we're still really, really worried about Cosima.
Image: BBC America