24 Netflix Movies To Queue Up On Date Night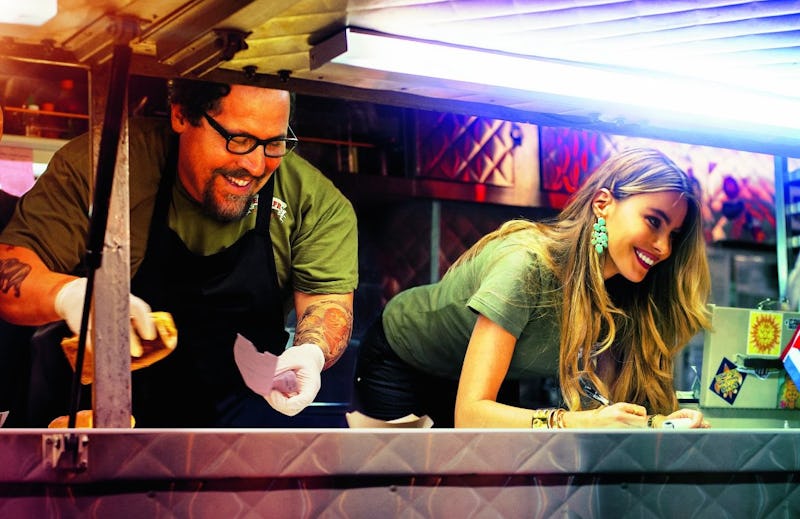 With summer winding down and fall right around the corner, having a movie date night seems like more and more of a great idea. Cozy up on the couch, pour some wine, and watch a movie — honestly, it sounds like the perfect date. And luckily for us, we're living in the age of instant streaming. No longer do we have to go to Blockbuster to rent a movie; we can get one with the click of a button. But sometimes, you don't want to have to scroll through all of the titles to find the perfect movie, but you just want someone to suggest one to you. Well, think of me as your fairy movie mother, because I have assembled a list of the 24 Netflix movies perfect for date night. All that time spent searching can now be spent kissing and cuddling, instead.
Some people think that a date movie should be romantic, but I say nay. A date movie can be any kind of genre — it just needs to have a certain panache. Whether it's a hunky leading actor, a scary haunted house, or two lovers torn apart, there needs to be something there that will tug on your heartstrings and bring you and your date closer and closer on the couch. And so I proudly present 24 Netflix movies to queue up on date night.
1. The Princess Bride
A comedy chock full of laughs and romance, The Princess Bride is the number one pick for date nights everywhere.
2. Coming to America
It's Eddie Murphy doing what he does best in this classic '80s movie that will leave you and your date smiling from ear to ear.
3. The Usual Suspects
You'll both be on the edges of your seat watching this thriller. Highly recommended.
4. Basic Instinct
Sharon Stone at her best. This sexy thriller is perfect fodder for date night.
5. Fatal Attraction
If you both want to know what it's like to have a relationship go completely and utterly wrong, this thriller is for you.
6. Chef
Prepare to fall in love with this movie, and then to be starving afterward. And may I just forewarn you —you might find yourself sexually attracted to a grilled cheese after watching this movie.
7. Pulp Fiction
This Tarantino classic is a date night must.
8. Back To The Future
Need I say more?
9. Jurassic Park
A date night staple.
10. Stardust
It's action. It's adventure. It's romance. It's comedy. All in one.
11. Hot Fuzz
Trust me.
12. An Affair To Remember
No one did romance like Old Hollywood. A must see.
13. The Seven Year Itch
It's Marilyn Monroe in the role that's responsible for her iconic flying dress picture. And it's an utterly and completely charming movie.
14. The Little Rascals
Cuddle up and watch Alfalfa try to win over his love, Darla.
15. Ali Wong: Baby Cobra
Not a movie, but Ali Wong does some of the funniest standup I've seen lately. You and your date will be rolling on the floor laughing by the time she's done.
16. Sixteen Candles
Need I say more?
17. Legally Blonde
A perfect anytime movie, really.
18. White Chicks
A funny date night comedy.
19. Shakespeare In Love
Too romantic for its own good.
20. Superstar
Derived from an SNL skit, this movie is so outlandish and hilarious you'll have your jaws on the floor.
21. Eddie Murphy: Delirious
Another excellent stand-up special to watch on date night.
22. Pleasantville
It's dramatic but romantic. Perfect for date night.
23. The Kids Are All Right
You'll laugh. You'll cry. You'll cuddle closer and closer.
24. The English Patient
The ultimate romantic date night movie.
There they are — 24 Netflix movies that are perfect for date night. Now what are you waiting for? Go get a date and queue up one of these films ASAP.
Images: Giphy (24); Open Road Films