19 Hidden Movie Gems On Netflix Right Now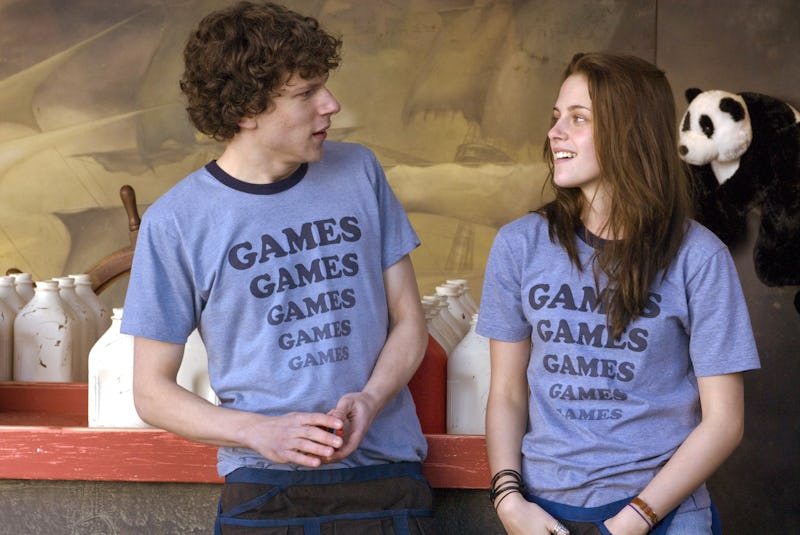 Netflix has so many movies that it's easy to get lost while perusing its sizable catalog. I've spent many a night looking for something to watch, not realizing until weeks have passed that I haven't eaten and have become one with the couch. OK, I'm exaggerating, but not by much. Netflix can be intimidating. There's a lot of stuff on there; especially if you don't feel like watching the same old hits and want to find a movie that's a little off the beaten path. That's why I've come up with this list of 19 hidden movie gems on Netflix that you can watch right now.
That's right, your searching days are over. Many of these films are cult favorites, critical darlings, or forgotten classics that deserve a spot in your rotation. You're likely to come across some movies you enjoyed as a kid, some films you definitely forgot existed, and hopefully more than a few that you've never seen before. There are comedies here, as well as horror, drama, romance, and even a film that's entirely in Spanish (there are subtitles, don't worry). So be sure and bookmark this story for the next time you need something to watch, and check these hidden gems of Netflix.
1. The Burbs
A super fun — and surprisingly dark — '80s comedy starring Tom Hanks.
2. Batman
The 1960s version of the Caped Crusader is far different from the brooding hero in The Dark Knight and Batman v Superman.
3. Congo
This Michael Crichton adaptation was savaged by critics for not living up to Jurassic Park's legacy, but it sure it a blast.
4. The Sting
Paul Newman and Robert Redford star in this 1973 Oscar-winner that you probably haven't seen.
5. Big Trouble In Little China
Practically the definition of a cult classic.
6. Adventures In Babysitting
If only your childhood babysitter were as cool as Elizabeth Shue.
7. Working Girl
A great flick for anyone looking for a little inspiration.
8. Spies Like Us
The Cold War humor may be a little dated, but how can you say no to Dan Aykroyd and Chevy Chase?
9. Chef
The recent indie favorite from Jon Favreau.
10. Nightcrawler
Prepare to be engrossed.
11. What's Eating Gilbert Grape
Leonardo DiCaprio received his first Oscar nomination for this film, when he was still a teenager.
12. Adventureland
The first (and probably best) on screen pairing of Kristen Stewart and Jesse Eisenberg.
13. Sleepwalk With Me
A poignant and honest depiction of relationships and the life of a comedian from comic Mike Birbiglia.
14. Seeking A Friend For The End Of The World
An unexpected romance which is equal parts funny and sad.
15. Creep
Who knew Mark Duplass could be so terrifying?
16. Fruitvale Station
This powerful movie based on a true story put director Ryan Coogler and star Michael B. Jordan on the map.
17. Defending Your Life
Netflix recently added all of director Albert Brooks' films, almost all of which could be categorized as hidden gems. This is considered by many to be the cream of the crop.
18. Casa De Mi Padre
This Spanish language Western by Will Ferrell shouldn't work nearly as well as it does.
19. Pleasantville
A wickedly original idea executed brilliantly with superb performances by Reese Witherspoon and Tobey Maguire.
These 19 movies might not be the best known films on Netflix, but they're certainly some of the best.
Images: Miramax Films