Carl King's Tattoos Are Wild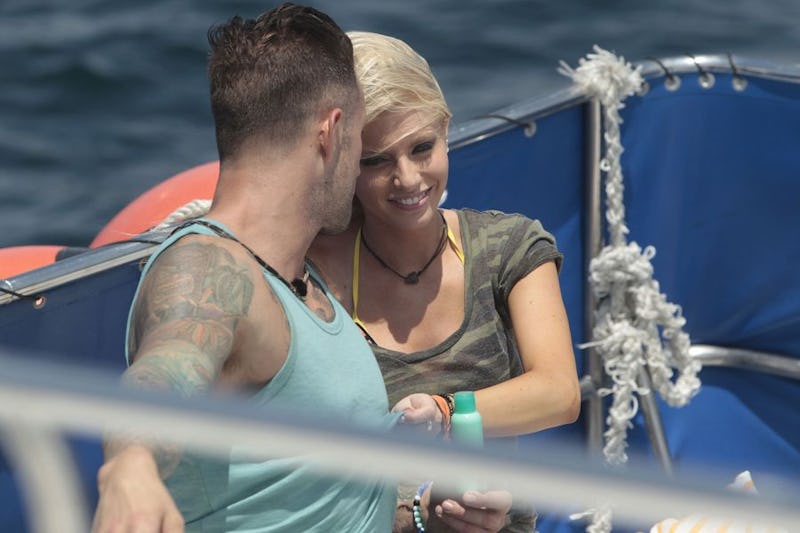 A mysterious new man is about to enter Bachelor in Paradise. He's a firefighter, a hunk, and has a puppy. Not all Bachelor in Paradise arrivals were well known on their respective seasons on the franchise. Some are hotties that have audiences trying to put a name to a perfect body. Carl King's upcoming arrival had me researching where he came from and how I missed him. Turns out, Carl King was on Andi Dorfman's season of The Bachelorette but left in Episode 2. But now, Carl is on Bachelor in Paradise and gets to make a splash in the waters of Mexico. The fire fighter is very tattooed up, with ink that covers a large part of his sculpted body. Let's explore Carl's tattoos since he's new heartthrob of Bachelor in Paradise.
I have a feeling when Carl enters Bachelor in Paradise things are going to heat up. Luckily, the firefighter is used to heat. Because flames. On the beaches of Mexico, shirts are not a requirement so we shall be treated to lots of Carl's tatted up body. In order to fully appreciate the view, I want to know what each of his tattoos all over his body are.
Back Tattoo
Carol has a mighty bird across his back surrounded by clouds. Powerful, coming out of nowhere. Carol might as well be the bird, about to burst into Bachelor in Paradise.
Hand And Arm Tattoos
Carol has the om symbol across his hands. This symbol represents meditation and spirituality. Carol is very into yoga and being centered so this is not a surprising choice. Carol's arm tattoos are colorful and filled with faces and flowers and patterns.
Leg Tattoo
Not one to keep any skin un-tatted, Carol has an elephant on his leg. This fun animal tattoo continues his pattern of having very different types of tattoos on different parts of his body.
Chest And Ab Tattoos
Carol has an animal creeping around onto his stomach while intricate patterns cover his chest. The animal is walking onto washboard abs so it looks pretty darn cool.
This handsome firefighter is covered in ink, but I'm not complaining. I look forward to seeing if his time on Bachelor in Paradise is as fun and interesting as his tattoos. Even if he just stands on a beach in Mexico and says nothing, it wouldn't be the worst thing in the world. But, I think this looked-over Bachelorette contestant is about to blossom on Bachelor in Paradise. Which lady wouldn't want to be taken out by the hunky firefighter with the eclectic tattoos? If every woman passes up on this guy, he's welcome to guess my phone number and give me a ring.
Images: ABC