Kida On 'SYTYCD' Is Pretty Unstoppable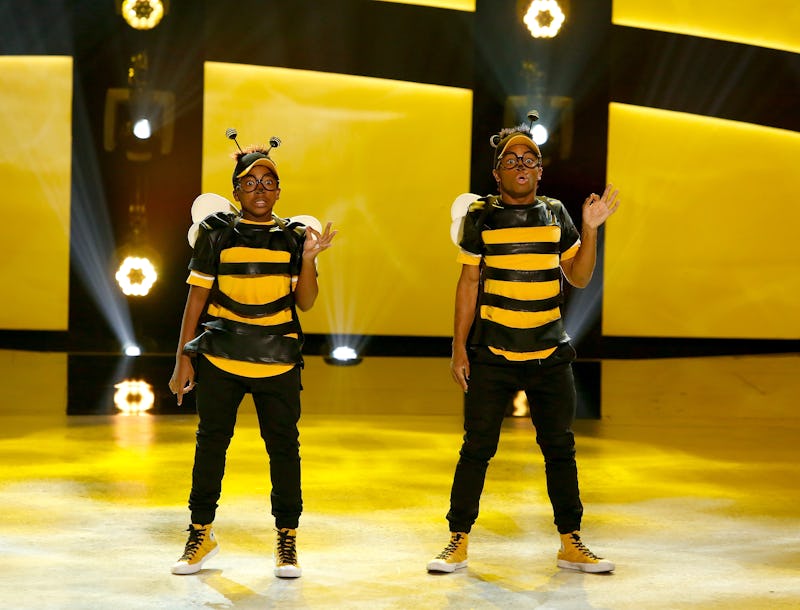 As judge Paula Abdul said, it's getting a bit boring to compliment hip-hop dancer Kida. He has consistently excelled in his own style and Kida on So You Think You Can Dance has been shining possibly even brighter when it comes to his duets with the other Next Generation dancers. While a paso double can be intimidating for a ballroom dancer, imagine how daunting a task it would be if you weren't trained in ballroom. Yet, after performing one of my favorite hip-hop dances of The Next Generation season so far with Fik-Shun (courtesy of choreographer Luther Brown) on Aug. 22, Kida joined up with Tate for a second time to tackle the ballroom style. And Kida managed to slay once again, in a completely new genre of dance.
Of course, Kida's performance to Mark Ballas' paso double wasn't perfect — especially from a technical standpoint — but his showmanship was half of the battle. His street musician coupled with Tate's gypsy made for a thoroughly entertaining performance and all of the judges were impressed with Kida's handling of the foreign style. Tate manages to look spectacular all of the time (I have a sneaking suspicion it has something to do with those leg extensions and overall mastery) and did the same here, but Kida's performance got more attention in some ways since it was such a divergence from his typical moves.
Speaking of his typical moves, let's put the focus on where it should be: Kida's hip-hop style. His All-Star Fik-Shun called him the "King of Swag" after their Aug. 22 performance and there's really no doubting that after watching this Next Generation season. He has continued to dominate hip-hop dances and more importantly, he has continued to improve and grow. Along with Tate, who he helped elevate in a hip-hop dance from Tabitha and Napoleon D'umo back in the July 18 episode, he's the most mature dancer out there. While I'm dancer enough to admit that I wasn't initially blown away by Kida at first, he just keeps proving why I was initially wrong not to see him for the star that he is and I'll be shocked if he's not one of the last dancers standing at the end of the season.
Image: Adam Rose