Ashley & Jared Are So Over After 'BIP'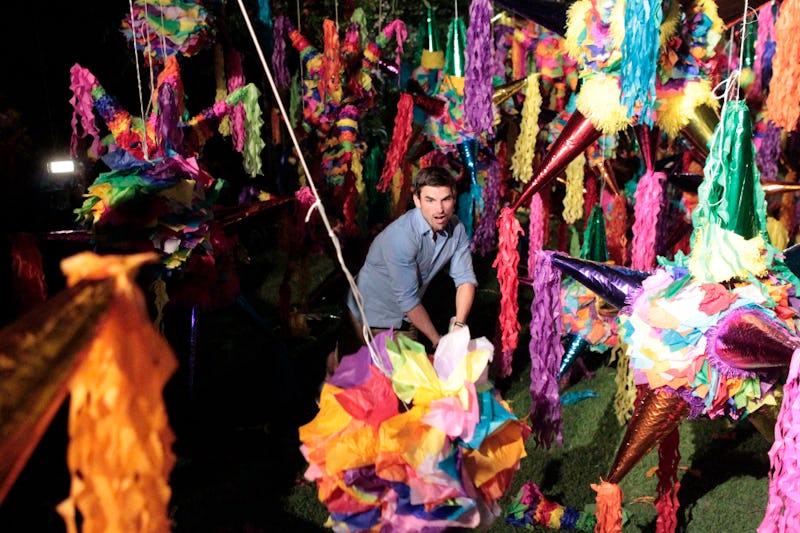 How many hours do you think we've watched Ashley Iaconetti cry over Jared Haibon? I mean, collectively, how much time have I wasted watching Ashley's mascara slide down her face? Too long. Ashley came into Bachelor In Paradise 3 with the hope that she and Jared would fall in love in Mexico, and damn, was she wrong, because all he wanted to do was go out with Caila and her Disney-princess hair. Filming has been over for a few months now, so I have to ask the question — are Ashley and Jared together after Bachelor In Paradise ?
What's bizarre to me is that even after last year's Bachelor In Paradise 2, Ashley and Jared became absolute best friends. Ashley confessed her love to him over and over without a positive response back, and somehow, she decided that being his friend was good enough, even though she claimed she'd never get over him. Oh, Ashley. And oh, Jared, for not telling her enough times to take a hike. I've trolled their respective Instagram accounts, and though there are some images of the two of them together, they are definitely not romantic in nature. Going on a trip with Jade, Tanner and Ashley's sister, Lauren, is not romantic. It seems like they have a sense of humor about all of this, though.
I really hope Ashley means it when she says that she's definitely over Jared now. This girl needs to get off reality television and go meet a man in the real world. A bar? Sure. The library? OK. An online dating app? Go for it. Anything but national television, because all Ashley does when she's on television is cry and ruin her makeup. Ashley is so much better than Bachelor In Paradise, and frankly, she can do better than Jared. Jared and Ashley can be friends, but Ashley's dream guy is still out there waiting for her.
Images: Rick Rowell/ABC