Asia McClain's 'Serial' Alibi Is Being Questioned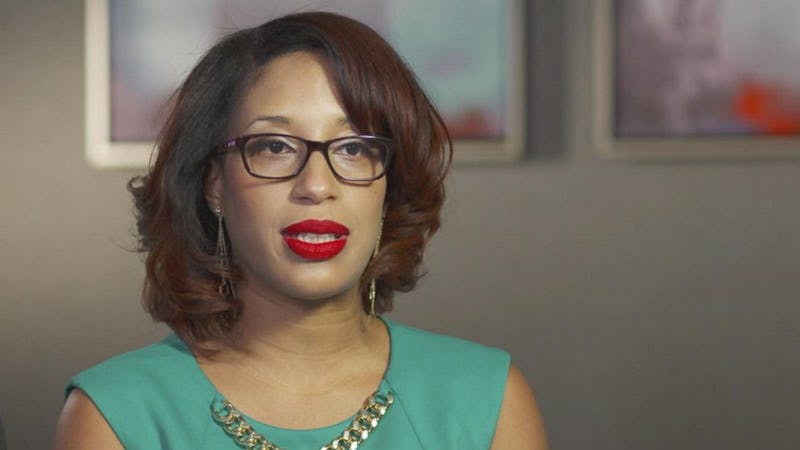 If you're a fan of NPR's Serial, then the name Asia McClain means something to you. The podcast delved into the case of Adnan Syed, who was convicted and sentenced to life in prison in 2000 for the murder of his ex-girlfriend Hae Min Lee, a crime he maintains he did not commit. McClain is the key alibi witness in Adnan Syed's case, though she was never brought to the stand in his original trial, and claims that she was with Syed in the library during the time the state believes Lee was killed. More than a decade after his conviction, Syed has been granted a new trial, and now two of his former classmates are refuting McClain's statements, which means that one of the most important parts of Syed's defense could be called into question. However, McClain denied that her statements are false in a series of tweets posted on Tuesday, Aug. 23.
In June, a retired Baltimore Judge granted Syed a new trial on the basis that his original lawyer didn't utilize cell phone location data evidence that could have changed the outcome of the verdict. In the post-conviction hearings, Syed's alibi witness, McClain, was also introduced. Syed's defense claimed that if McClain had been called as a witness in his original trial, Syed might have not been convicted at all.
As Syed's new trial approaches, two sisters who went to high school with Syed and McClain are now disputing McClain's alibi for Syed. They allege that McClain lied to help Syed's case. The former classmates gave sworn statements to the Maryland attorney general's office, in which they describe an argument they allegedly had with McClain in 1999, according to a court filing. In the statement, they claim that McClain said she believed Syed was innocent and that she wanted to help him.
As The Baltimore Sun reports, the two sisters showed prosecutors some alleged Facebook messages they had with McClain that detailed their reported 1999 argument. One message reportedly said, "I think it's sad he may actually be set free because of you and this fabricated story." In other messages, the sisters claimed that McClain never saw Syed at the library, and that they had allegedly waited this long to contact prosecutors because they didn't believe Syed would be granted a new trial.
McClain still stands by her claim that she was with Syed at the library during the time the state proposes Lee was killed. McClain told WJZ that these new claims are "complete nonsense" and has tweeted about the issue.
If McClain is called to testify, she could be met with these new claims that refute her story. According to the Associated Press, in light of the sisters' filing, the attorney general has requested that their affidavits "be used in court if McClain's alibi claim is introduced."
Images: ABC