Discover A New Romance Author Every Day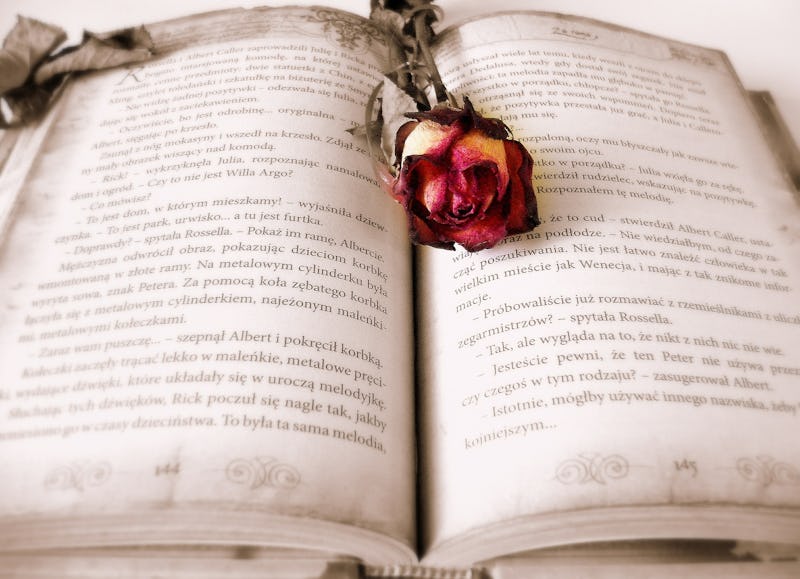 Here on Bustle, we are celebrating romance novels throughout the month of August — and we've just discovered this incredible calendar to help introduce you to some amazing romance authors you may not have heard of before. The Read-A-Romance calendar was set up by Bobbi Dumas to celebrate romance novels, writers, and the readers that love them. Every day, Dumas publishes three new essays by romance writers about their genre — and it's a great way of getting to know more of the people who make up the wonderful romance writing community.
The essays so far have explored romance from a number of different angles: Sara Donati argued convincingly that romance is something we all deserve ; Piper Huguley wrote about being inspired by her parents' love story; Carrie Ann Ryan even claimed that romance changed her life. And while the essays themselves are beautiful, perhaps even better is browsing through the comments section — and seeing the sheer number of readers excited to share their own love for the genre. It's wonderful to see the impact that reading and writing romance can have on such a huge range of people — and let me tell you, it's impossible not to get excited about romance after spending a couple of hours exploring the essays.
At the end of each essay, the writer recommends some of their own favorite authors and novels, so here's fair warning: your TBR pile might be about 100 books longer by the time you're finished. Hey, there's no such thing as too much romance!
Image: DGlodowska/Pixabay