How To Get Tickets To The 'GG' Fest — UPDATE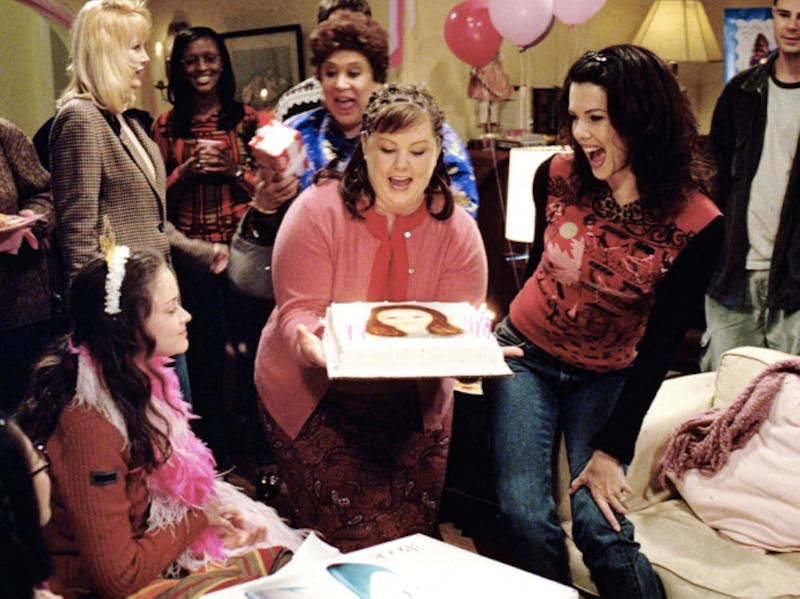 A mere day ago, everyone's dreams came true when it was announced that a Gilmore Girls fan festival would be taking place in Washington Depot, Connecticut, in October 2016. That just happens to be the town that inspired creator Amy Sherman-Palladino to make the show in the first place, and is the closest you can get to visiting Stars Hollow IRL, besides going to the Warner Bros. Studio Lot. Now, I hate to be the bearer of bad news but, unfortunately, the Gilmore Girls fan festival has sold out already. Still, I refuse to give up hope, and instead choose to ask, will there be more tickets to the Gilmore Girls fan festival released any time soon? Because clearly, I'm not the only person in the world without a ticket that's desperate to go.
It's hardly surprising that the Gilmore Girls fan festival sold out so quickly, because the schedule for it looks all kinds of amazing. From screenings of favorite episodes, to appearances by cast members and the Gilmore Guys podcasters, the festival is a dream come true for every Gilmore Girls fan. Update: Thankfully, according to the creator of the festival, extra tickets will be going on sale as early as 12 p.m. ET,
Town Hall considered our desperate plea and has allowed me to add a small limited number of tickets to the site at noon EST. Tickets will be available first come, first serve, regardless of site crashes at 12 p.m. EST.
Tickets were available via the fan festival's website, with two options available — General Admission for $175, or VIP Admission for $250. Even the price tag couldn't put hardcore Luke and Lorelai fans off, and both categories of tickets sold out within 24 hours. With VIP tickets getting you access and seating to all events taking place in Washington Depot's Town Hall throughout the weekend, it's hardly surprising that they went so quickly. But, thankfully, there's still one more chance to get your hands on them.
Disappointed fans have already started reaching out to festival creators Jennie and Marcus Whitaker on Twitter, basically begging for more tickets to be released, and their cries have been heard. Even though neither Whitaker has been active on Twitter since 2015, it's clear from the online response that the Gilmore Girls fan festival is pretty much the best idea ever. Tickets are in crazy demand and could sell out a hundred times over (at least, right?).